---
---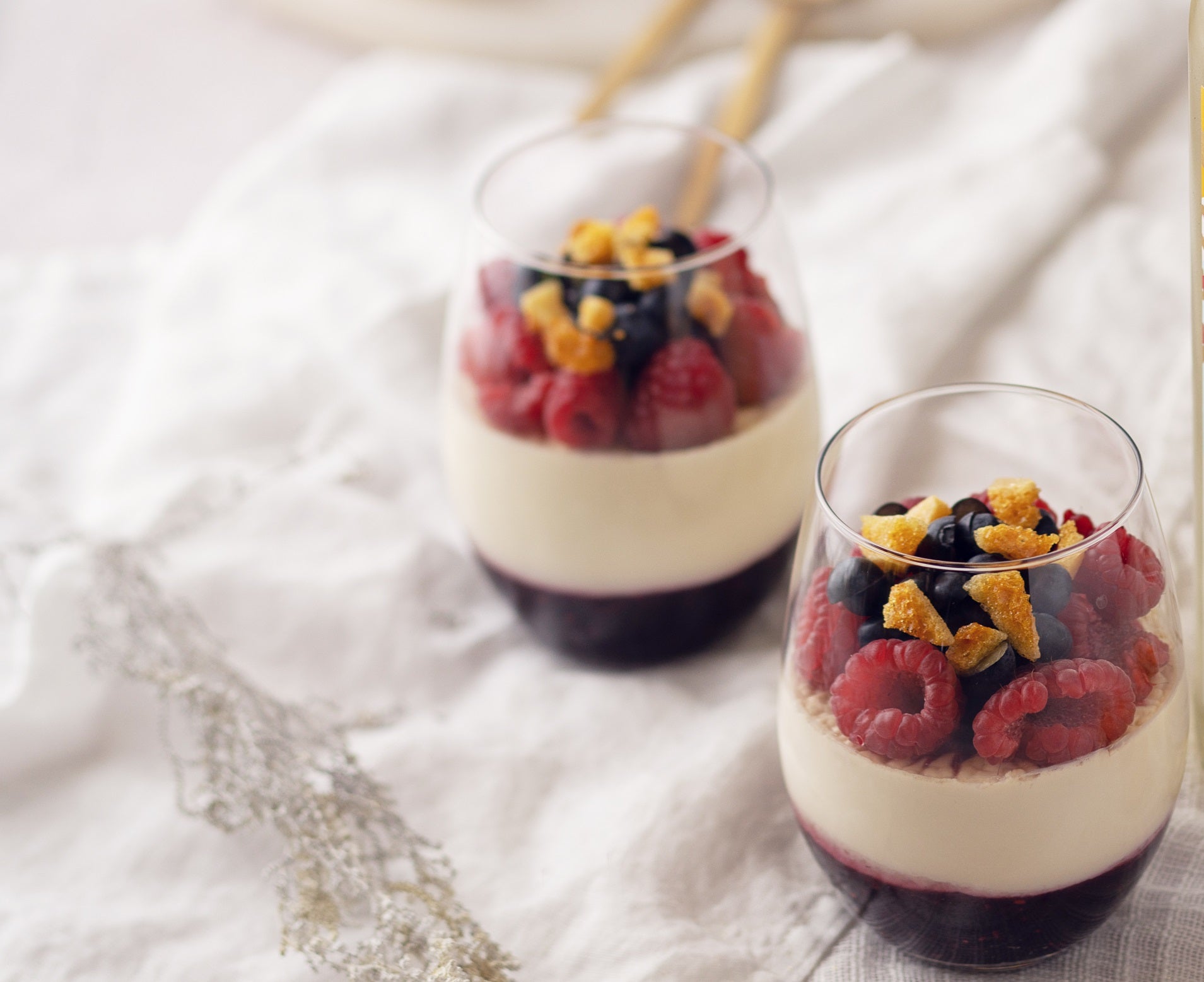 Vanilla Panna Cotta with Macerated Berries
Panna cotta:
60 ml water
10 g gelatine powder
565 ml cream
125 g sugar
225 g mascarpone (room temp)
1 tsp vanilla paste or 1 tsp. vanilla essence
Method:
Put water in a small bowl. Sprinkle gelatine powder over the water. Let stand 5 minutes to hydrate and soften.
Scrape seeds from the vanilla bean (if using). Place the cream, sugar, vanilla bean or essence in a pot. Place on heat then let simmer until sugar dissolves. Remove vanilla bean (if using) and remove the pot from the heat, add in the gelatine and whisk until dissolved. Whisk in the mascarpone cheese until well incorporated and completely smooth.
Pour into lightly oiled ramekins or pour into bowls or glasses to set. Refrigerate for a minimum of 4 hours.
Macerated Berries:
250 g strawberries
250 g raspberries
250 g blueberries
½ cup sugar
1 - 2 basil leaves, optional*
Method:
Cut the strawberries into smaller pieces and cut the raspberries in half, leaving some whole, toss the berries altogether in a bowl with the sugar. Roll up the basil leaf and finely slice into thin strips and mix into the berries, if using. Leave to macerate whilst stirring occasionally for 45 minutes. Serve spooned over the top of the panna cotta or generously around the sides of the panna cotta on a plate or bowl.
Serve this summery dessert with a well-chilled glass of La Motte's 2022 Vin de Joie Rosé - truly a joyful combination!