---
---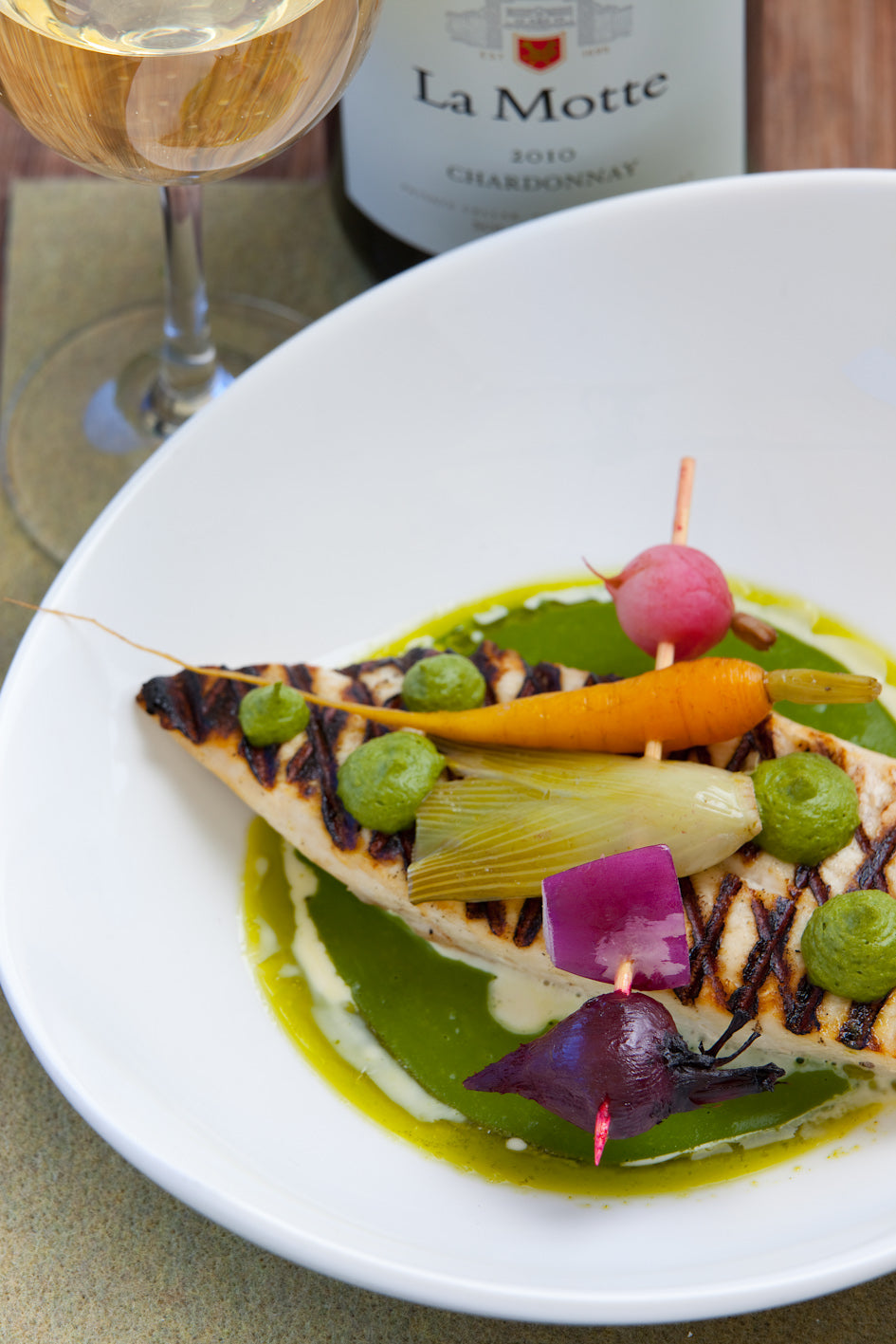 We recently looked back at the year's food trends. With our focus on traditional Cape Winelands Cuisine, the question was whether we could stay true to our roots and the flavours and style of our region and still move with the culinary trends.
One of the major food trends for 2012 and one that will almost definitely continue into 2013 was a focus on locally sourced, sustainably farmed food with a consciousness of origin and environmental impact. Other highlights include an increased focus on seasonal vegetables and foraging.
With an extensive organic vegetable and herb garden behind the restaurant, Pierneef à La Motte's Summer Menu highlights seasonal produce, harvested by Chef Chris Erasmus early in the morning. Chris, who has returned from a month at the world's number one restaurant, Noma in Denmark, states: "I was most impressed by the award-winning restaurant's dedication and attention to detail, but in South Africa we definitely have access to better produce."
By using these quality ingredients, the Summer Menu focuses on real flavours. The menu is on-trend, with options such as a yoghurt and sorrel terrine served with confit mushrooms, rooibos tea pickled duck's egg, a harvest of seasonal summer vegetables with sprouts, ginger emulsion, spelt and mushroom crumbs and grilled line fish with garden vegetables, dandelions and a lemon and wheat grass emulsion, to name but a few.
The more traditional palate will also be spoiled in a special way. The signature Bokkom salad stays on the menu and unable to resist something extraordinary, Chef Chris adds a special touch to steak and chips by first steaming potatoes on hay before chips are fried and flavoured with Shiraz salt.
To end a meal on a high note and celebrate the Festive Season, desserts are beautifully plated with a combination of light and refreshing and rich and indulgent – from lemon verbena blanc mange with summer berries, honey-roasted peaches, almond milk and verjuice sorbet to chocolate, chocolate, chocolate!
For reservations, please call Pierneef à La Motte Restaurant at +27 (0)21 876 8800. For more information, please visit www.la-motte.com
#Food Trends