---
---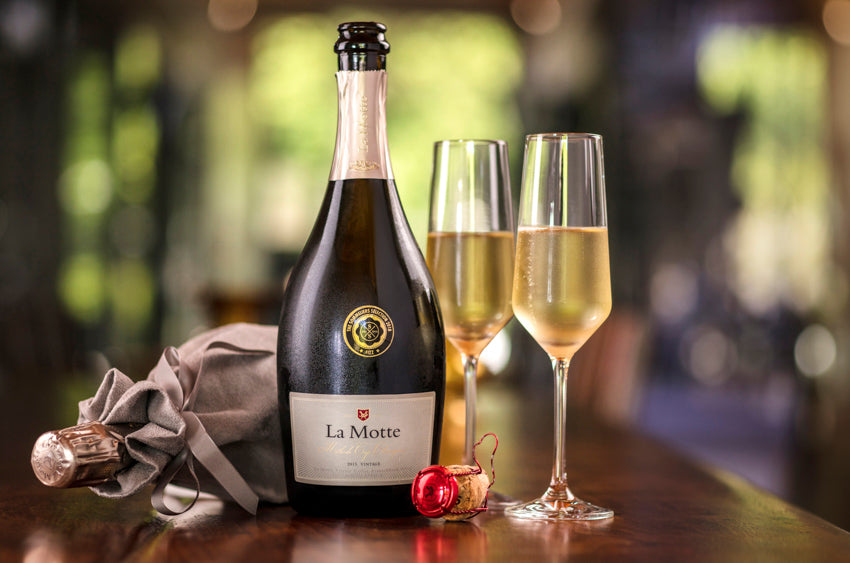 Usually consisting out of a predominant blend of Chardonnay and Pinot Noir, Champagne and its global equivalents such as the South African Méthode Cap Classique, can be an exceptional companion on the dinner table. It is the intrinsic character of the individual elements and how they blend and mature, that often result in an outstanding versatility when it comes to food pairings, especially for the indulgent tastes of the festive season.
Chardonnay is known for the interesting combination of creaminess and freshness with a silky mouth feel and apple flavours. Pinot Noir contributes the intricacies of strawberries and spice while the flavours of fermentation offers a certain nuttiness as well as the nuances of freshly-baked bread. With this comprehensive flavour profile, it does not take a connoisseur to understand why the classic sparkling wine is such a remarkable partner to food.
Other than its celebratory properties, the 2015 La Motte Méthode Cap Classique is the perfect partner to any festive menu. A beautiful match to luxurious seafood such as oysters and crayfish, it also beautifully complements the richness of pastry, the earthiness of mushrooms and the creaminess of eggs and soft cheeses. Its versatile pairing ability extends to veal, chicken and pork and it can definitely be considered with an array of desserts.