---
---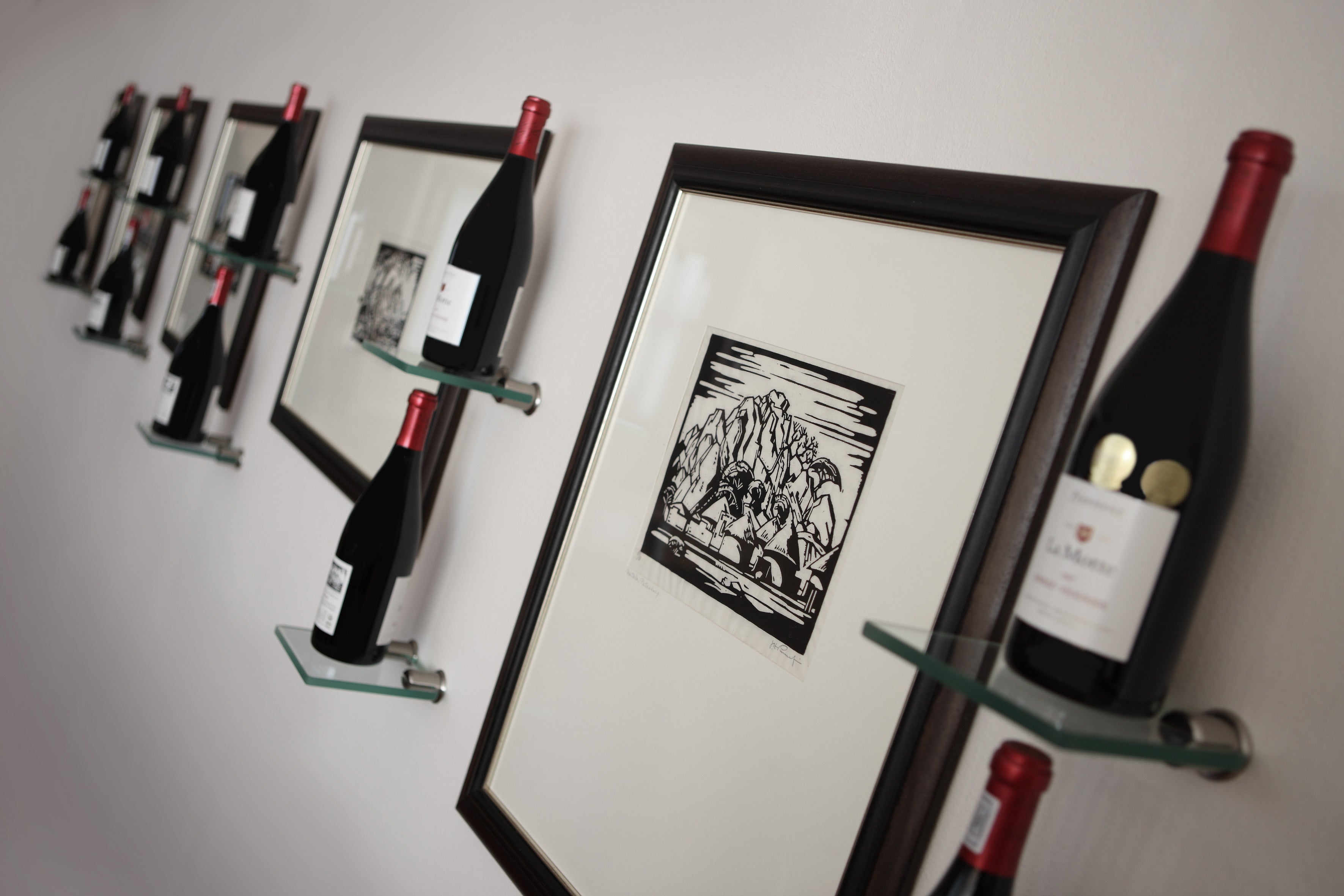 Two new vintages of Pierneef wines were recently released: The 2010 Pierneef Shiraz Viognier and the 2013 Pierneef Sauvignon Blanc.
La Motte's premium Pierneef range is a tribute to South African artist Jacob Hendrik Pierneef (1886 – 1957), famous for his mastership in portraying the unadorned beauty of the South African landscape and architecture.
Each new release in the range reflects a different piece of Pierneef art on its back label. Limited in supply, the range consists of a varietal wine and innovative blends. Grapes are obtained from site-specific organically grown vineyards in selected terroirs.
The traditional home of the Shiraz (or Syrah as it is known in France) and Viognier blend is in the northern region of the Rhône Valley, called Côte-Rôtie. At La Motte, the duo of CEO Hein Koegelenberg and Cellar Master Edmund Terblanche (who is also the chairman of the SA Shiraz Association) is passionate about Shiraz with a dedicated focus towards growing, blending and maturing this variety.
Since introducing its Pierneef Collection in 2003, the estate's premium range included a Shiraz Viognier blend. The Pierneef Shiraz Viognier has become a very successful wine for La Motte, winning numerous international awards and accolades since the very first vintage.
Despite the flamboyant flavour of the Viognier acting as a lively complement to the spiciness of the Shiraz, the 2010 Pierneef Shiraz Viognier stays classic with an understated elegance. Intended for the connoisseur who appreciates the success of a highly rewarding wine, liquorice and green pepper spice combine with the juicy notes of raspberry and cranberry as well as the rose-petal perfume of the Viognier, for a wine that is full of flavour and complexity.
The 2010 Pierneef Shiraz Viognier sells for R199 per bottle from the La Motte Tasting Room or ONLINE.
The 2013 Pierneef Sauvignon Blanc is made from the tenth production of grapes from one vineyard in the Walker Bay area close to the town of Bot River, about 10 km from the Atlantic Ocean.
Made in a style that both matures beautifully and can be very successfully used as a partner to food, the 2013 vintage has slightly less minerality than previous vintages. Although not a full-ripe style, the wine is fruity with gooseberry, passion fruit, ripe apple and hints of dry wild grass in the background. This intensity on the nose follows through in a palate that is slightly more full-bodied than would be expected.
Ideal as a refreshing aperitif, this style of Sauvignon Blanc is perfect with salad, seafood and spicy dishes such as Chinese and Thai.
The 2013 Pierneef Sauvignon Blanc sells for R108 per bottle from the La Motte Tasting Room or ONLINE.