---
---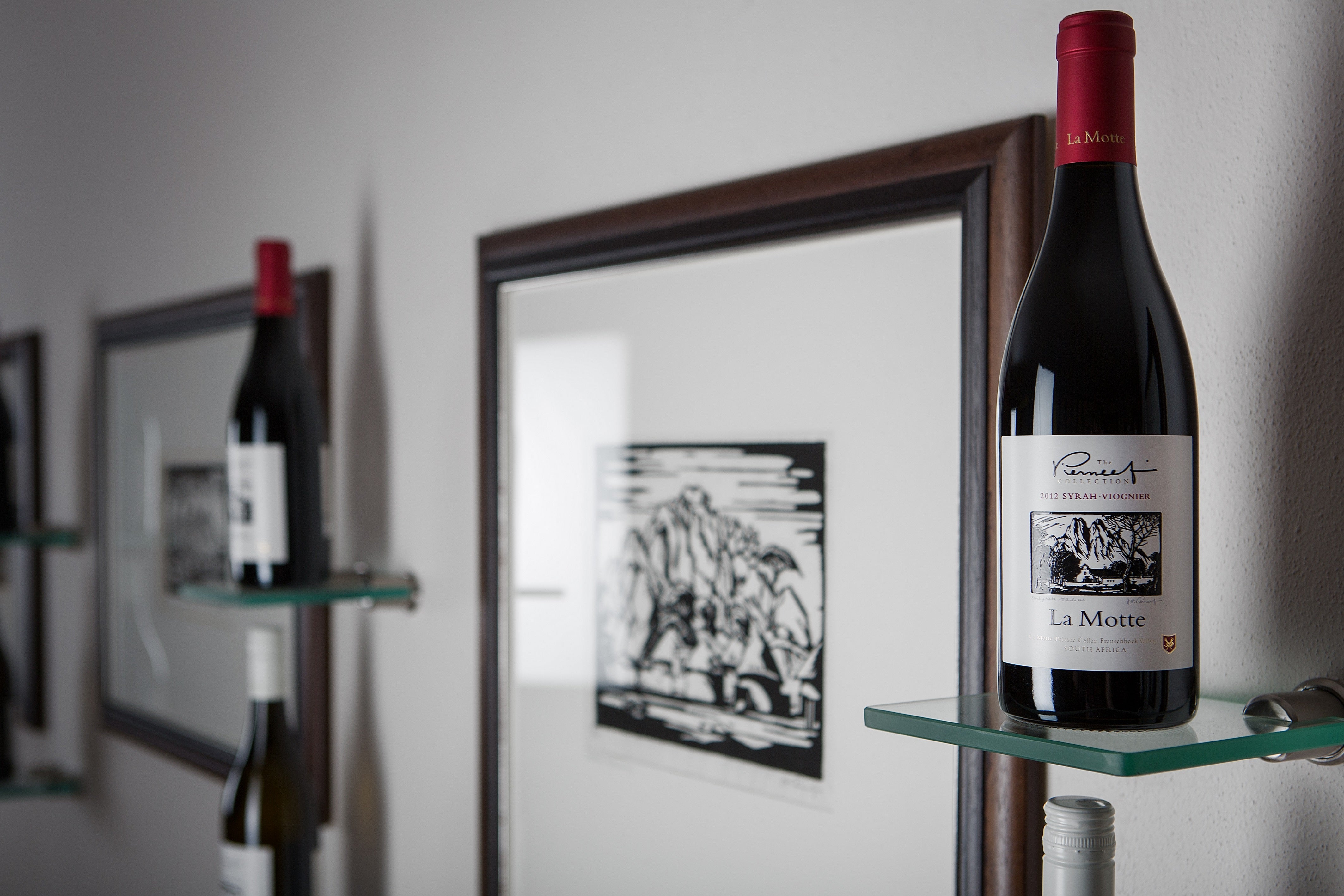 Visiting La Motte, guests can enjoy the artwork of renowned South African artist, JH Pierneef in the La Motte Museum and Tasting Room and even on the estate's premium range of wines! But who was Pierneef and how did his name and famous black and white linocuts end up on La Motte?
Jacob Hendrik Pierneef
Jacob Hendrik Pierneef (1886 – 1957) is honoured as one of South Africa's greatest and most famous landscape artists. He is recognised as the master interpreter of the South African landscape and it was in this field that he gained the most fame. Through his technical drawing skills and extraordinary ability in line and form he was, however, also a superior graphic artist – his wood and linocuts are regarded as being of equal importance as his paintings.
What is a linocut?
In the nineteenth century linoleum was generally used as a floor covering. During later years, German artists used it in creating works of art based on the principal of print graphics. Using this technique, the design (matrix) is engraved on a flat surface in relief by means of specially designed cutters with various blade forms. The surface is then covered with printing-ink and the design reproduced on paper or textile.
Pierneef's linocuts cover a number of themes, from historic and famous buildings, farmsteads, wine cellars and landscapes, to his favourite subject, indigenous trees. He was also well-known for his portrayals of majestic cloud formations rising behind houses or mountain cliffs. Furthermore, Pierneef created linocut designs for magazines, volumes of poetry, programmes, catalogs for his own exhibitions and various ex libris. In his approach to art, he firmly guarded against following European tendencies and styles – he was dedicated to developing his own unique style.
The linocut collection at La Motte consists of a set of 128 prints, reproduced in a limited number after Pierneef's death. The late Dr Anton Rupert bought a set for each of his three children and the eighth set that belongs to Hanneli Rupert-Koegelenberg, is what you'll see displayed on the estate.
Honouring Pierneef's mastership with the artistry of winemaking, La Motte's premium wine range consisting of the globally acclaimed Pierneef Syrah Viognier and Sauvignon Blanc, is not only called the Pierneef Collection, but also displays some of the beautiful black and white linocuts as artwork on its labels.