---
---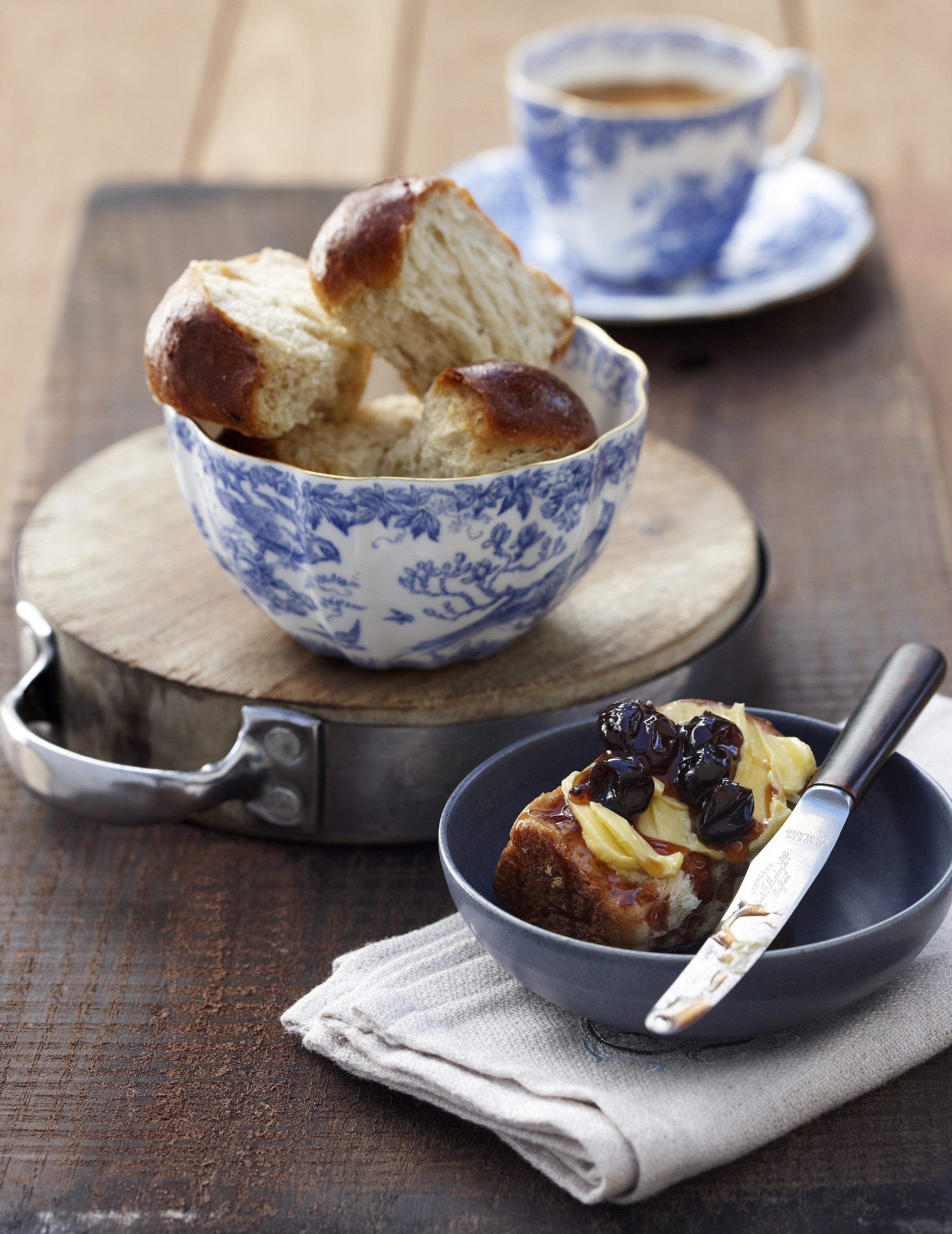 Must is one of the wonderful products of the wine grape harvest that does not only have a rich history but is also a versatile seasonal ingredient in many recipes – even in the modern-day kitchen. It has been a popular ingredient in cooking since ancient times and it was probably the French Huguenots who brought the "recipe" to South Africa. Except for being used as must jam and vino cotto, it can also be used as an ingredient in savoury and meat dishes.
Probably first used as an ingredient for bread and rusks in a wine producing country such as Germany or France, one of the earliest references to bread baked with must, is during the reign of King Edward I (1272-1307). In South Africa mosbolletjies (similar to brioche) are often eaten fresh with butter or dried as rusks. Traditionally it was served fresh with black coffee early in the morning – similar to the French tradition of serving black coffee and croissants.
Mosbolletjies are available from the La Motte Farm Shop during the harvest season, but if you want to try baking these traditional delights, try the recipe below from our Cape Winelands Cuisine cookbook (page 19).
Mosbolletjie Recipe
Makes: 120 rusks (5 large loaves)
YEAST
Ingredients
4 cups (4 x 250 ml) cake flour
6 cups (1.5 litres) fermenting must
Method
Sift the cake flour into the liquid and stir until it is free of lumps and forms as smooth paste.
If must is unavailable, make raisin yeast as per below recipe.
RAISIN YEAST
Ingredients
6 cups (1.5 litres) boiling water
500 g raisins (with seeds) pounded in a mortar with a pestle
1 tsp (5 ml) instant yeast
1 Tbsp (15 ml) sugar
4 cups (4 x 250 ml) cake flour
Method
Pour the boiling water over the pounded raisins and set aside until lukewarm. Add the yeast and sugar. Stir to dissolve, pour into a glass jar and cover. Let it rest overnight in a warm place.
After 1-2 days (depending on the room temperature), when all the raisins have floated to the surface, strain the mixture through a sieve.
Sift the cake flour into the strained liquid and stir until it is free of lumps and form a smooth paste.
DOUGH
Ingredients
5 kg cake flour, sifted
1 Tbsp (15 ml) salt
1.5 kg (7½ cups) sugar
2 Tbsp (30 ml) aniseed
Yeast or raisin yeast
Extra flour to sprinkle on top
500 g butter or lard, melted
3 cups (750 ml) lukewarm milk or water
2 eggs
Method
Sift the 5 kg cake flour, salt, sugar and aniseed together. Make a well in the centre and carefully pour the yeast or raisin yeast; do not sir. Sprinkle the top with a little flour and leave to rise for 1 hour in a warm place.
Mix together the melted butter or lard and the milk. Whisk in the eggs. Add this to the flour mixture and knead well to a firm dough.
Form the dough into the buns and pack closely together in greased bread pans. Let it rise until doubled in height, brush a little milk over the top and then bake for about 1 hour in a preheated oven at 200 °C (400 °F).
When done, leave to cool slightly in the pans before turning out. Break apart, arrange the pieces on baking trays and dry in a slow oven at 70 – 80 °C (160 – 180 °F) overnight. Or serve fresh (as mosbolletjies) with butter and must jam.