---
---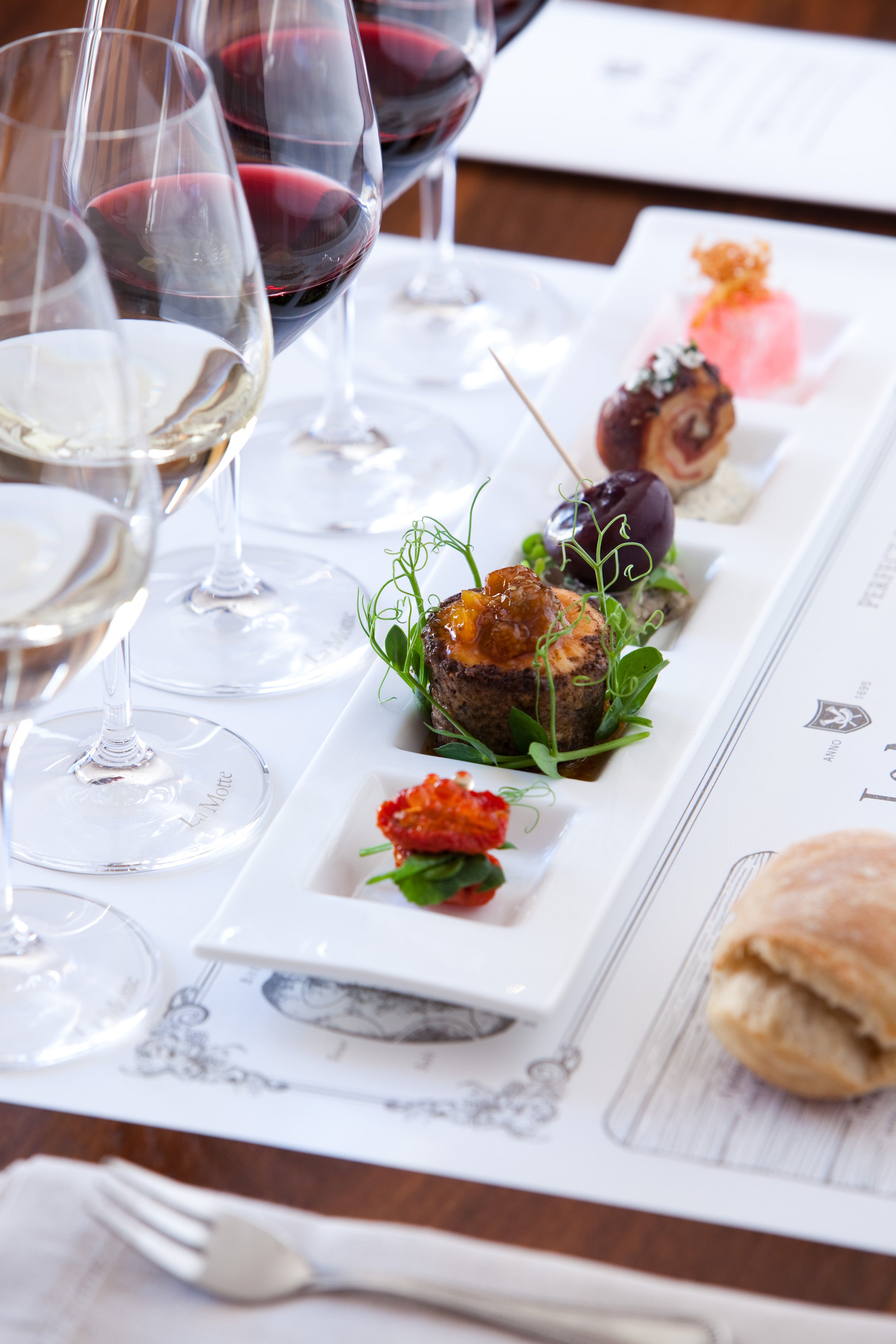 We have been nominated in the annual Wine tourism SA Klink awards for Best Food and Wine Pairing at the Cellar Door. Have you experienced our Food and Wine Tasting?
Presented from a private room in the elegant La Motte Tasting Room, the Food and Wine Tasting pair five La Motte wines with five tastings of Pierneef à La Motte's cuisine created by Chef Chris Erasmus. And, although the little tasters in the Food and Wine Tastings are beautifully presented as examples of haute cuisine, they represent flavours and tastes we experience every day and will guide guests towards more reliable future food and wine selections, with reference to weight and intensity, as well as the influence of the primary taste sensations.
Well-informed and enthusiastic Wine Ambassadors guides guests through the tasting compiled by La Motte's team of wine-makers and chefs who has also called upon the expertise of Katinka van Niekerk, South African authority when it comes to food and wine pairing.
To vote for us, please go to Klink Awards
To book for a Food and Wine Tasting, please note:
Fridays at 10:00.
Prior reservation is essential:
+27 (0)21 876 8820
tasting@la-motte.co.za
Available to groups of 2 to 12
Cost: R120 per person
Closed on Christian religious holidays