---
---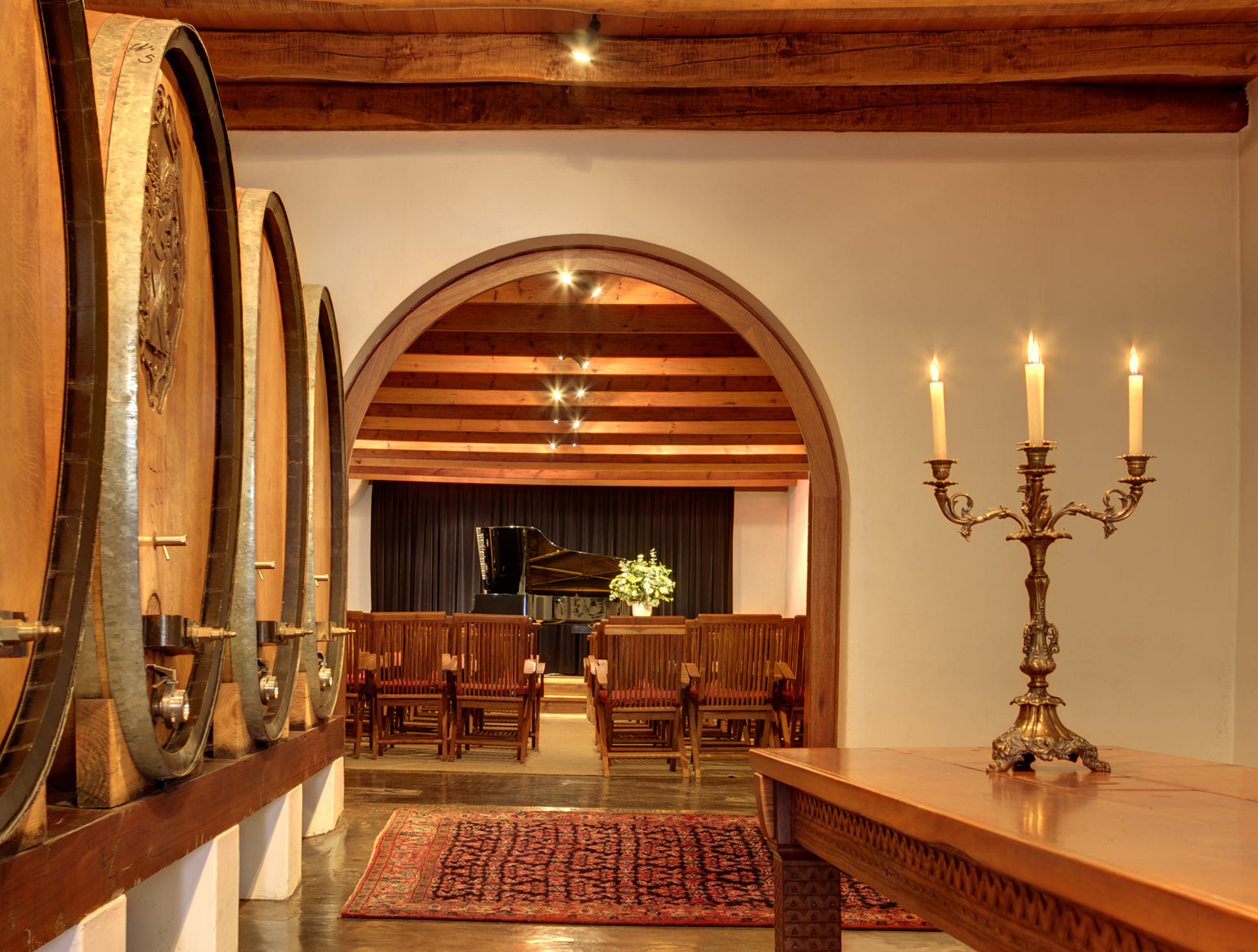 During the coming months, La Motte Estate in the Franschhoek Valley will be hosting a series of Classical Music Concerts.
La Petite 5ymphonie: Cardea Wind Quintet
Saturday, 26 September 2015, 19:00 (Join us for a glass of wine from 18:30)
La Petite 5ymphonie features well known music originally written for symphony orchestra that has been arranged especially for the woodwind quintet. The presentation of these works as chamber music allows the listener to become more intimately acquainted with the intricacies in the woven textures of the work, whilst still maintaining the energy and musical identity of the original larger work. The Cape Town-based Cardea Wind Quintet will perform a programme that includes Mozart's Magic Flute Overture, Grieg's Peer Gynt Suite and The Ritual Fire Dance by De Falla.
Piano Recital: Vitaly Pisarenko
Saturday, 17 October 2015, 19:00 (Join us for a glass of wine from 18:30)
Russian pianist Vitaly Pisarenko won the First Prize at the 8th International Franz Liszt Piano Competition in the Netherlands in 2008. In between an extensive touring career which followed this competition, he continued his studies from Kiev to Moscow, Rotterdam, Italy and London. This recital will be his only performance in the Cape Region.
Mozart Piano Quartet: Franklin Larey (piano), Farida Bacharova (violin), Paula Gabriel (viola) and Christian Chernev (cellist)
Saturday, 21 November 2015, 19:00 (Join us for a glass of wine from 18:30)
Pianist Franklin Larey joins forces with one of Cape Town's most beloved violinists Farida Bacharova who is co-principal of the Cape Town Philharmonic Orchestra. They are joined by Cape Town Philharmonic Orchestra colleagues Paula Gabriel on viola and cellist Christian Chernev and will perform a programme of Mozart's Piano Quartets.
Christmas at La Motte
Historic cellar for classical music concertsFriday, 4 December and Saturday, 5 December 2015, 19:00 (Join us for a glass of wine from 18:30)
The 2015 La Motte Concert series ends on a highlight with the two very special Christmas concerts celebrating this special time of year with instrument, voice and scripture.
Concert information and reservation details:
Admission: R170
Reservations: Angela at +27(0)21 876 8000 or concerts@la-motte.co.za
La Motte Estate's gates only open at 18:00.
Concert starts promptly at 19:00.
Concert-goers with dinner reservations at Pierneef à La Motte should please be seated in the restaurant by 20:30.