---
---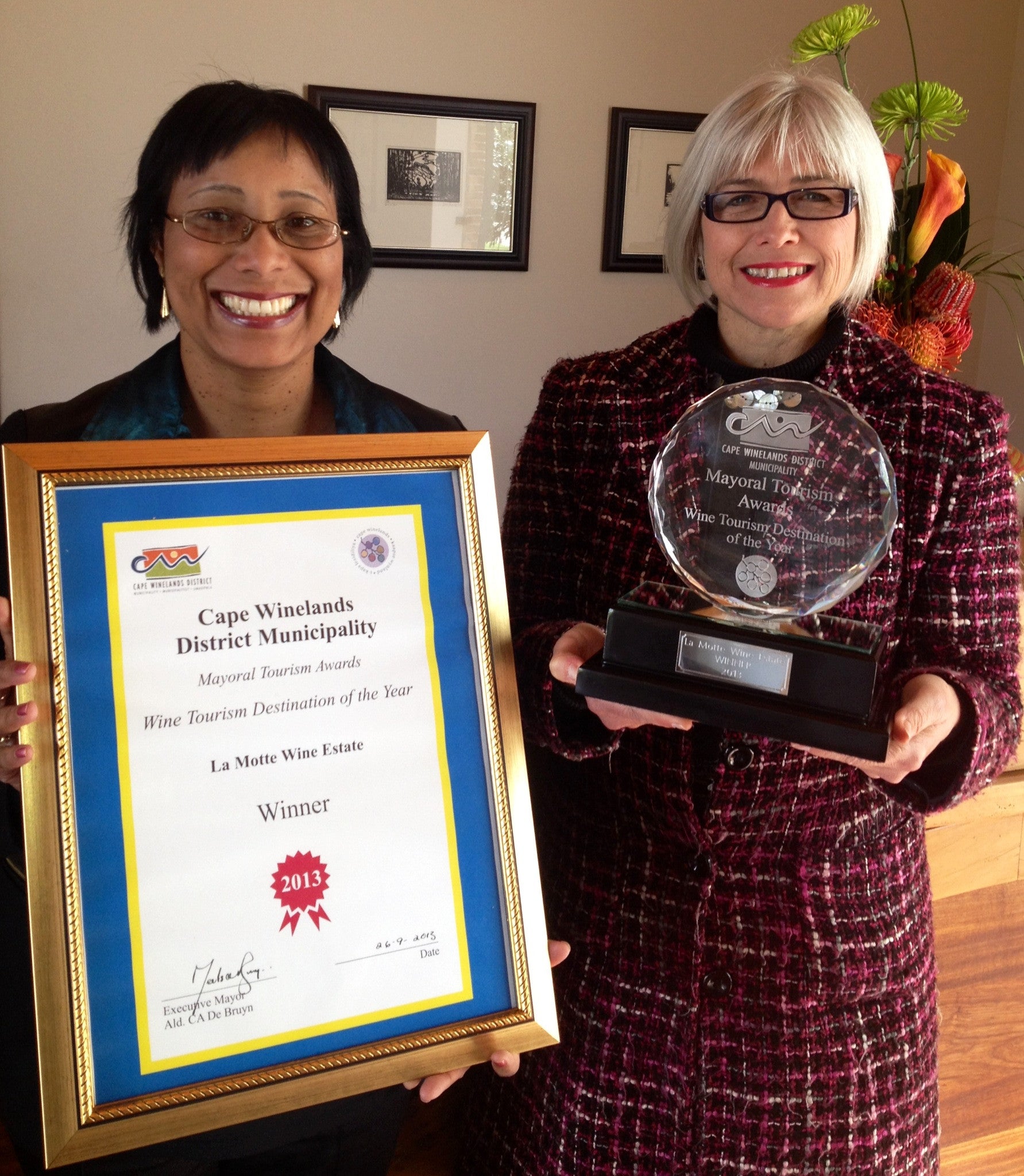 The Franschhoek Valley confirmed its status as one of the tourism treasures of the Cape Winelands at an Awards Function held last night at Leipzig Country House in the Nuy Valley between Worcester and Robertson, winning four out of the seven categories in this year's edition of the Cape Winelands District Municipality Mayoral Tourism Awards.
Acclaimed for its wine tourism offering, La Motte Wine Estate last night received the award for Wine Tourism Destination of the Year. "We are delighted about the recognition", says La Motte CEO, Hein Koegelenberg. "We believe in the role wine tourism plays in the economy of the Cape Winelands and with the estate also being the 2012 and 2013 winner of the South African leg of the Great Wine Capitals of the World Best of Wine Tourism competition, we also appreciate being acknowledged locally for constantly trying to offer an innovative experience."
The award for Wine Tourism Destination of the year is described as being "bestowed upon a wine estate or distillery offering a unique tourism experience … recognize wine estates/distilleries attracting increased business … with a specific emphasis on tourism-related activities."
Franschhoek's award-winning performance also included the Franschhoek Tourism Office winning the category for Best Visitor's Information and Services of the Year for the second year in a row.
The popular Franschhoek Bastille Festival won the category for Tourism-related Event/Festival of the Year and the recent addition to the tourism offering in the valley, the Franschhoek Wine Tram won the category for Best New Tourism Business of the Year.
The Mayoral Tourism Awards aims at celebrating the achievements of the Cape Winelands tourism industry and to showcase the best tourism entities, products, service excellence and the people behind it. The purpose of these awards is to acknowledge those entities, products and people that excelled and continue to surpass expectations within the Cape Winelands tourism fraternity.
Presenting the awards, Executive Mayor of the Cape Winelands District Municipality, Alderman CA de Bruyn commented on the important contribution tourism makes towards the economy of the Winelands.
On the picture: The friendly faces of Angela Williams who welcomes guests to La Motte and Museum ambassador, Ingrid Maritz with the trophy and certificate La Motte received as Best Wine Tourism Destination.