---
---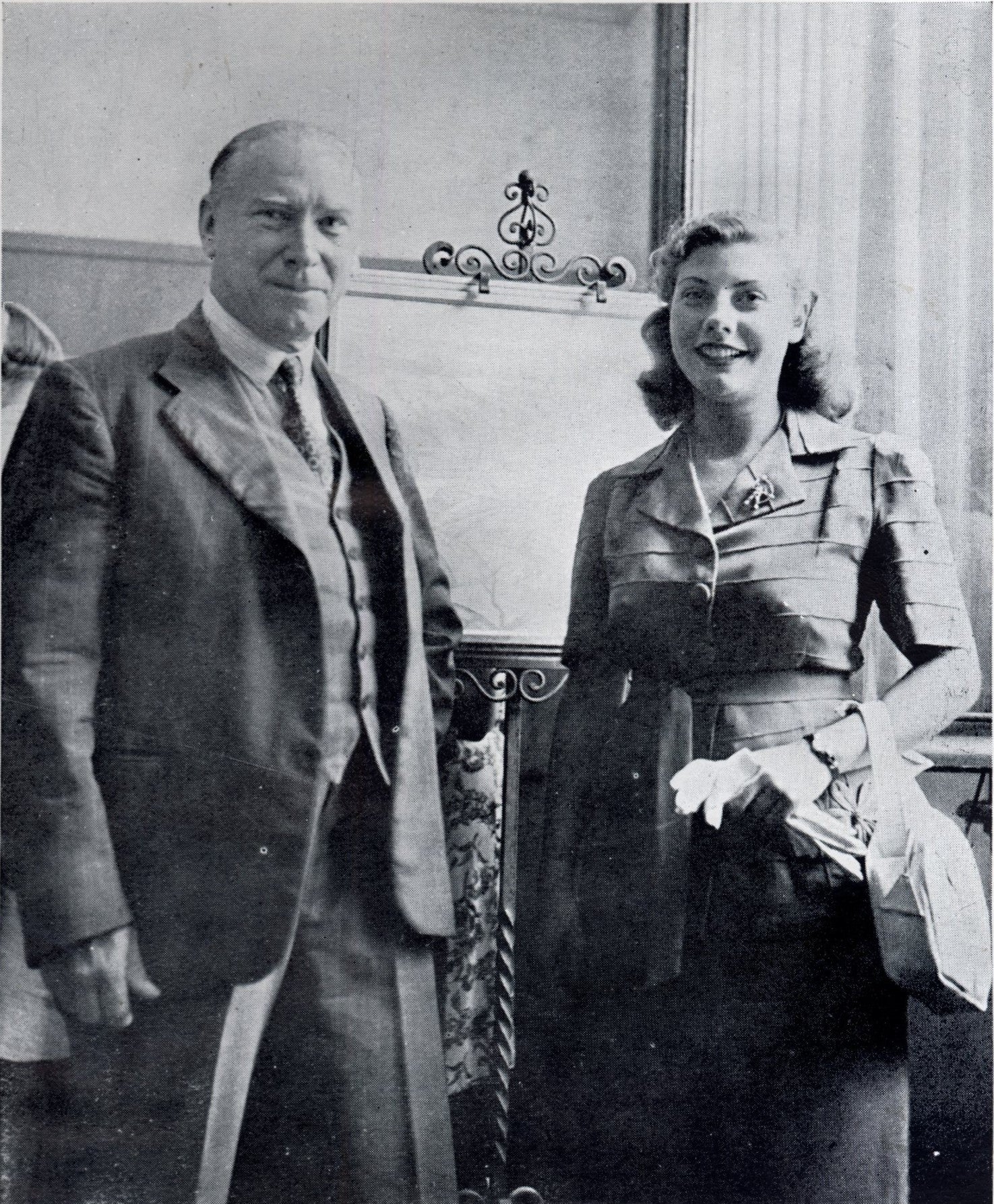 It is with great sadness that La Motte's owner Hanneli Rupert-Koegelenberg and CEO Hein Koegelenberg share news of the death of Marita Pierneef-Bailey, the daughter of famed South African landscape artist, JH Pierneef and a dear friend of the family.
Marita passed away peacefully on Tuesday, 18 June 2019 from her house in the British town of Dartmouth. Born on 4 April 1927, she reached the blessed age of 92.
"Marita's love for her father and respect for his life's work resonate so strongly with me", says Hanneli Rupert-Koegelenberg. "Not only was she the inspiration to bring her father's personal collection back to South Africa, we also became good friends over the years. We will miss her dearly."
Pierneef's adoration of the South African landscape and his appreciation of the country's diversity are celebrated through La Motte's premium Pierneef Wine Collection, the Pierneef Art Collection in the La Motte Museum as well as Pierneef à La Motte Restaurant.
Hein Koegelenberg concludes, "Marita was our connection to Pierneef and we treasured our personal relationship with her. We think of her family and loved ones in this difficult time."
La Motte's association with Pierneef:
Avid art collectors, Dr Anton and Mrs Huberte Rupert purchased a set of Pierneef linocuts for each of their children. Hanneli Rupert-Koegelenberg's set is not only displayed in all the visitor areas on La Motte Wine Estate, it was also the inspiration behind the estate's acclaimed Pierneef wine collection. Obtaining permission to use these Pierneef linocut artworks on the labels of the premium wine range, was the motivation for contacting Maritha Pierneef-Bailey in 2002. The first meeting between Hein and Hanneli Rupert-Koegelenberg and UK-based Marita Pierneef-Bailey and her husband, Ian Bailey, was in 2004, over tea in the Hilton Hotel in London.
A friendship developed and in 2009, when the Rupert-Koegelenbergs visited Marita again, she mentioned her father's personal collection and her wish for it to come back to the country that he loved, to share it with South Africans. Resonating with La Motte's culture of sharing, the idea was born to bring the collection home and host it at the estate. At that stage, La Motte Redefined, a programme of wine tourism development, was underway at La Motte and the museum was added to the existing planning. Today, the La Motte Museum is the permanent host to Pierneef's treasured heritage collection as well as memorabilia and sentimental pieces such as two small works Pierneef painted for Marita's doll house. Read more.
Pierneef's Johannesburg Station Panels recreated:
The La Motte Museum recently introduced a recreation of what is probably the artist's most famous work, the momentous Station Panels commission for the old Johannesburg Park Station. Read more.
Pierneef à La Motte Restaurant:
Pierneef's adoration of the South African landscape and his appreciation of the country's diversity are reflected in Pierneef à La Motte Restaurant's focus on heritage cuisine and how it embraces cultural influences, ingredients and recipes. His European inspirations, exceptional creativity as well as pioneering efforts in the South African art environment, involving new techniques and various genres, also resonate with Pierneef à La Motte's interpretation of the history of South African cuisine and its strive towards innovation in executing modern South African heritage cuisine. Read more.
The Pierneef Wine Collection:
With linocut artworks by famed South African landscape artist, Jacob Hendrik Pierneef on the front label, La Motte's Pierneef Wine Collection celebrates the association with the artistry of wine making as well as the estate's longstanding involvement with art and its passion for the preservation of the country's art heritage. Each artwork on the label is accompanied by its original title and Pierneef's signature. Read more.
Also read: A Tribute to Pierneef, by his daughter, Marita Pierneef Bailey.
Featured image caption: JH Pierneef and daughter Marita at the opening of his exhibition (c1947). Collection NASA, TAB A941(v42)..jpg