---
---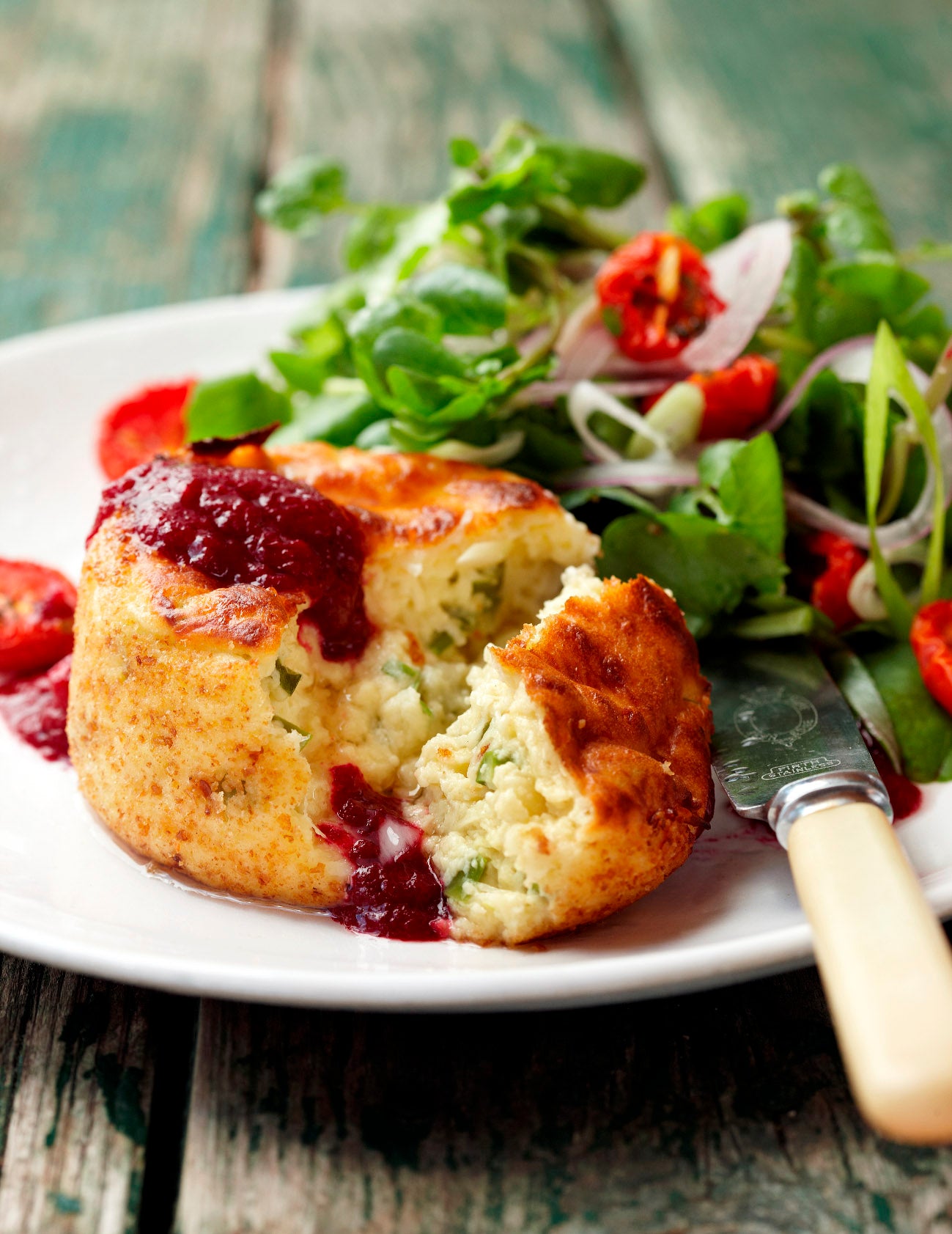 We think Sauvignon Blanc is much more versatile than the expected pairing of goat's cheese and asparagus. Having said that, it is brilliant with goat's cheese and asparagus!
Try this delightful recipe from our Cape Winelands Cuisine Cookbook and remember to enjoy it with a glass of our 2021 La Motte Sauvignon Blanc or 2020 Pierneef Sauvignon Blanc!
Asparagus and goat's cheese soufflé
The ancient Greeks and Romans used asparagus. It was cultivated in the Netherlands during the fourteenth century and Van Riebeeck planted it in the company's garden at the Cape. From June 1652 until the cultivated variety could be harvested, the Dutch used the roots and thin new shoots of the wild asparagus at the Cape. Wild asparagus remained popular among some people until the end of the nineteenth century, as it had an excellent flavour and was available when the garden type was out of season.
Asparagus was always lightly cooked by the seventeenth and eighteenth century cooks of the Cape. It was used in various dishes, such as salads, soups, bredies and tarts. As a dish on its own, it was served with melted butter and sprinkling of nutmeg or with a garnish of finely chopped hard-boiled egg yolks and parsley. It was also served with Hollandaise.
Serves: 10
Ingredients
2 Tbsp (30ml) soft butter
1 cup (250ml) dried breadcrumbs
6 Tbsp (90ml) butter
6 Tbsp 990ml) cake flour
2 cups (500ml) goat's milk
200 g soft goat's cheese
100 g goat's pecorino cheese
½ cup (125 ml) cooked and chopped asparagus
1 tsp (5 ml) salt
½ tsp (2.5 ml) ground white pepper
5 egg yolks
6 egg whites
Method
Preheat the oven to 180 °C (350 °F).
Butter 10 x 100-150 ml moulds (6 cm diameter, and 6 cm deep) and dust with the breadcrumbs. Place in the refrigerator to harden.
Melt the 6 Tbsp (90ml) butter and add the flour. Cook for 5 minutes over low heat. Gradually add the milk and cook for about 12 minutes until the mixture doesn't taste floury.
Remove from the heat and beat in the cheeses and asparagus. Leave to cool slightly.
Season well, add the egg yolks and beat in.
Whisk the egg whites until stiff and fold into the cheese sauce.
Soon the mixture into the moulds and place the moulds in an oven pan on top of a cloth.
Pour hot water into the pan, making sure to reach at least a quarter way up the moulds and bake for 20 minutes – do not open the oven.
Remove the soufflés – they should be firm to the touch – and leave to cool for 15 minutes before unmoulding.
Serve with Pickled Beetroot and a sorrel and rocket salad.
Note: These soufflés can be made ahead and stored in the fridge. Reheat at 180 °C (350°F) for 8-10 minutes.