---
---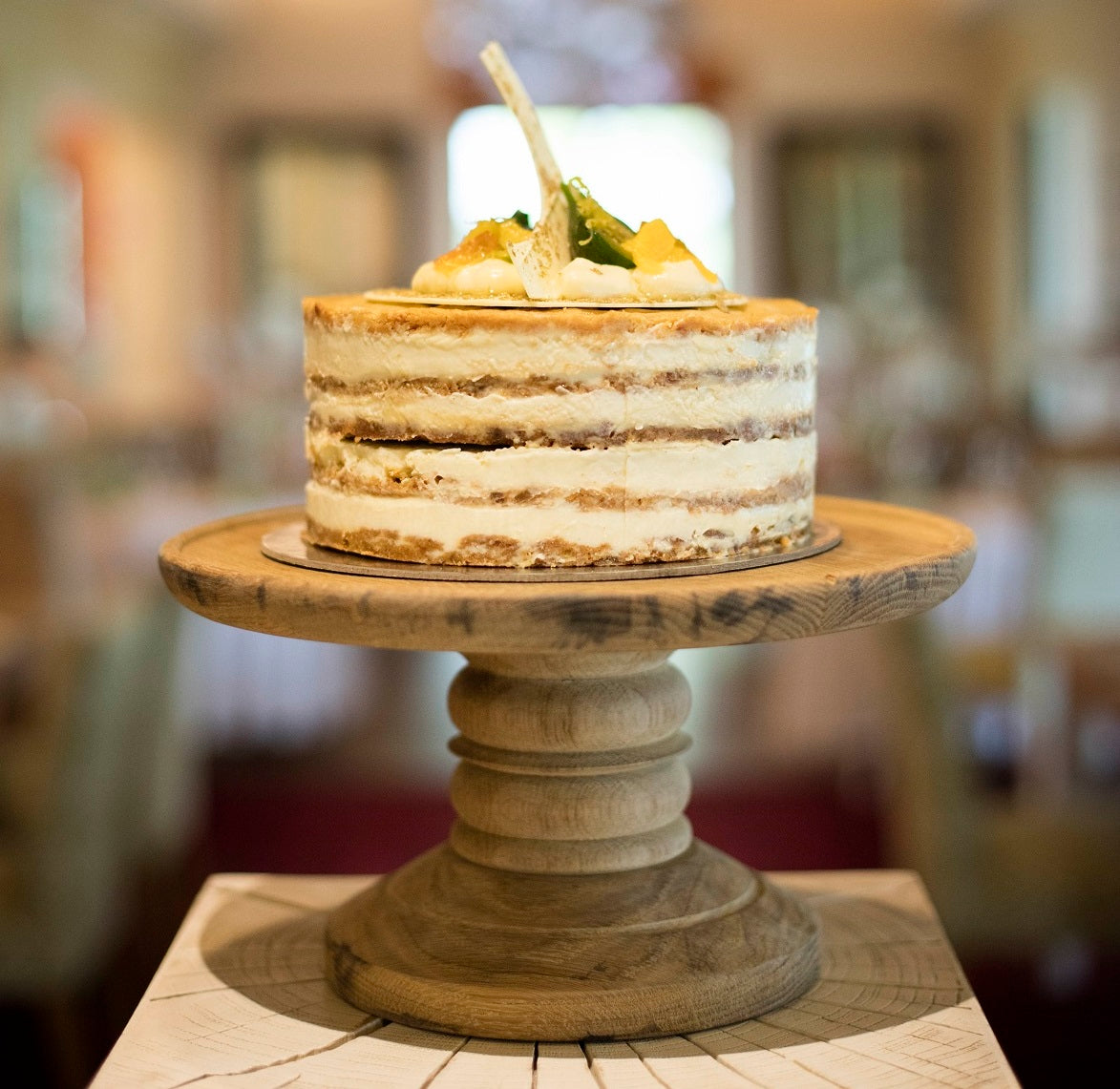 The end of year rush can easily get in the way of planning a proper menu and often we resort to the old faithful but less exciting recipes. Luckily, we have a decadent suggestion marrying trend and tradition, one that will be a festive showstopper whether you use it for dessert or on the tea table.
Try a festive interpretation to a traditional South African sweet, the Jodetert, consisting of seven layers of delicate cake and a rich and creamy custard with traditional Christmas spices. The perfect dessert for a summer Christmas! 
Recipe for Festive Layered Cake 
Cake layers:
Ingredients
190 g castor sugar
165 g Demerara sugar
280 g butter
5 egg yolks
5 ml vanilla essence
385 g cake flour
4,5 ml baking powder
15 ml fine cinnamon
5 ml fine all spice
5 ml fine nutmeg
6 ml salt
100 g white chocolate flakes
100 g candied citrus peel
100 g candied ginger, chopped
Method
In the bowl of a stand mixer, cream the sugars and butter together. Mix the egg yolk and vanilla essence together and add to the creamed mixture gradually.
Combine the cake flour, baking powder, cinnamon, all spice, nutmeg and salt in a bowl. Add to the creamed mixture and mix until combined.
Add the chocolate chips, candied citrus peel and glacé ginger and mix until just combined.
Preheat the oven to 160 ºC.
Divide the dough into 7 equal portions. Each biscuit needs to be cooked in a 22 cm cake tin to ensure that the shape is the same and that the edges are uniform and neat.
Line as many 22 cm cake tins as you have and press a portion of dough into the cake tin, ensuring that it is as uniform as possible in thickness.
If you have 2 or more tins, bake at the same time. Once cooked (15 minutes), allow the biscuits to cool in the baking tin in order to firm up a bit. Then remove from the tin and allow to cool completely on a cooling rack.
Let the tin also cool completely (run under cold water to speed up) then dry, re-line with baking paper and repeat this process until all of the biscuits are cooked and cooled.
Custard
535 ml milk
80 g vanilla sugar (castor sugar with dried vanilla pod)
50 g castor sugar
50 g corn flour
130 g egg yolks (about 7 egg yolks)
50 g butter
300 ml cream, whipped
50 g white chocolate flakes
50 g candied ginger
30 g candied citrus peel
Method
Bring the milk and vanilla sugar to a boil in a medium-sized saucepan.
Mix the castor sugar, cornflour and egg yolk together in a bowl.
Add a little of the hot milk mixture to the egg mixture to temper and stir to combine. Continue adding a little of the hot milk mixture to the egg mixture, stirring to combine, until all of the hot milk has been added.
Return to the saucepan and over gentle heat; stir continuously until mixture comes to the boil.
Allow to boil while stirring for at least two minutes until the cornflour is cooked out.
Place into the bowl of a stand mixer and then beat on a slow speed with the paddle attachment until slightly cooled (close to room temperature).
Add the butter in small pieces with the mixer switched on until the butter has been fully incorporated. Place in the fridge to cool.
When ready to use, fold in the whipped cream, chocolate chips, candied ginger and candied citrus peel.
To Assemble
Place the custard into a piping bag. Pipe the custard filling between layers of biscuit, assembling each layer carefully on top of the next. Decorate with preserved figs and a dusting of edible gold glitter or gold leaf.