---
---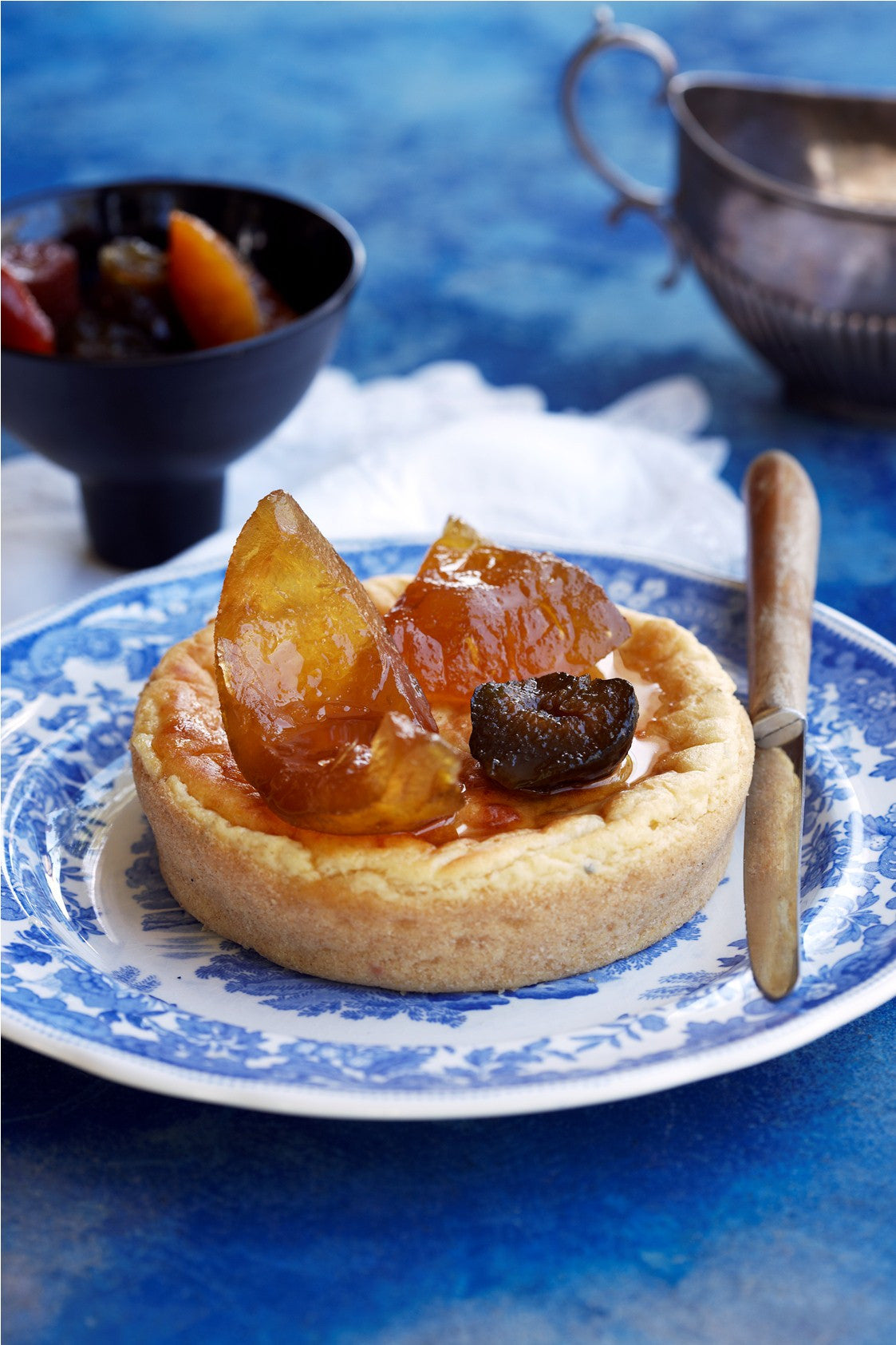 Try this recipe for a savoury cheese tart from our Cape Winelands Cuisine cookbook. (P. 213)
Cheese tart Recipe
Serves: 4
This recipe doesn't contain sugar, but the cheesecake can be served with preserved maketane, green figs or a liberal drizzling of honey on top. Even berries will be a good accompaniment.
Ingredients
Butter, for greasing
1pkt (200g) digestive biscuits
2 ½ Tbsp. (37.5ml) ricotta cheese
2 ½ Tbsp. (37.5ml) goat's cheese
2 Tbsp. (30ml) lemon juice
6 eggs separated
½ tsp. (2.5ml) salt
pinch of white pepper
Pinch of ground cinnamon
¼ cup (60ml) butter
¼ cup (60ml) cake flour
1 cup (250ml) milk
1 cup (250ml) apple juice
1 cup (250ml) cream cheese
Method
Preheat the oven to 180 °C. Grease a 20cm baking dish with butter.
Crush the digestive biscuits, mix with cinnamon and use the mixture to dust the greased baking dish.
Melt the butter and add the flour. Gradually add the milk and apple juice and cook over medium heat for 10 minutes.
Add the cream cheese, ricotta and goat's cheese and stir until melted. Add the lemon juice.
Remove from the heat and stir in the egg yolks. Season with salt and pepper.
Whisk the egg whites until stiff, and then fold in the mixture.
Pour the cheese mixture on top of the biscuit crust. Place the dish in an oven pan on top of a dishcloth and pour boiling water in the pan on top of the dishcloth until it reaches halfway up the sides of the dish. Bake for 40 minutes until firm to the touch.
Serve with preserves.
Try our 2017 La Motte Chardonnay with your favourite tart. Buy online here!