---
---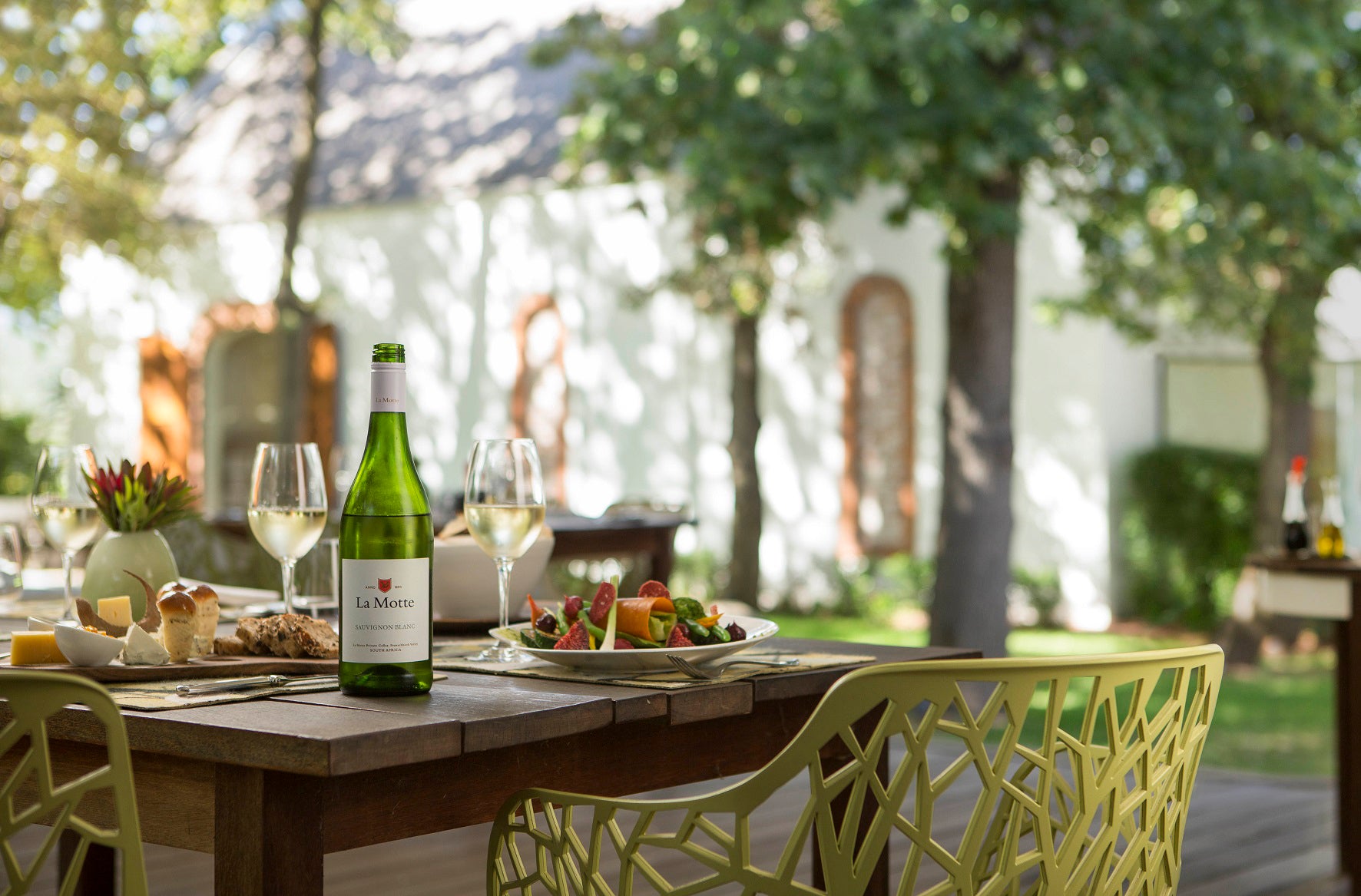 Thanks to the dry season and the complexity contributed by three months lees contact as well as the addition of 10% Semillon, the 2018 La Motte Sauvignon Blanc has a sumptuous, full palate. While its refreshing character supports Sauvignon Blanc's popularity as an aperitif-style wine, the intricacy of this vintage, brings sophistication and ensures versatility.
As a result of the third dry vintage in a row, the 2018 Sauvignon Blanc harvest at La Motte was 15% smaller than the previous year. Dry conditions did, however, promote healthy grapes, while cooler temperatures resulted in good flavour preservations. Grapes for the 2018 La Motte Sauvignon Blanc originated from Franschhoek (30%), Stellenbosch (50%), Elgin (5%), Walker Bay (10%) and Elim (5%). Each vineyard grows in its own macro climate and thanks to the different terroirs, each region's distinctive grapes make a unique contribution to the character of this wine.
A pale straw colour in the glass, the nose of the 2018 La Motte Sauvignon Blanc offers abundant gooseberry flavours, refreshing lemon and notes of tropical fruit. Despite being light and juicy, the palate is creamy and well-rounded and lingers with a fresh acidity.
The wine's natural acidity and texture make it a beautiful partner to seafood as well as the often challenging flavour profiles of Chinese and Thai dishes. It also makes for an exceptional pairing with well-seasoned dishes such as salty canapés. Goat's cheese is a natural partner and, with the addition of spring onions and ginger, it is the ideal choice with our recipe for Ravioli with wild mushrooms and goat's cheese.