---
---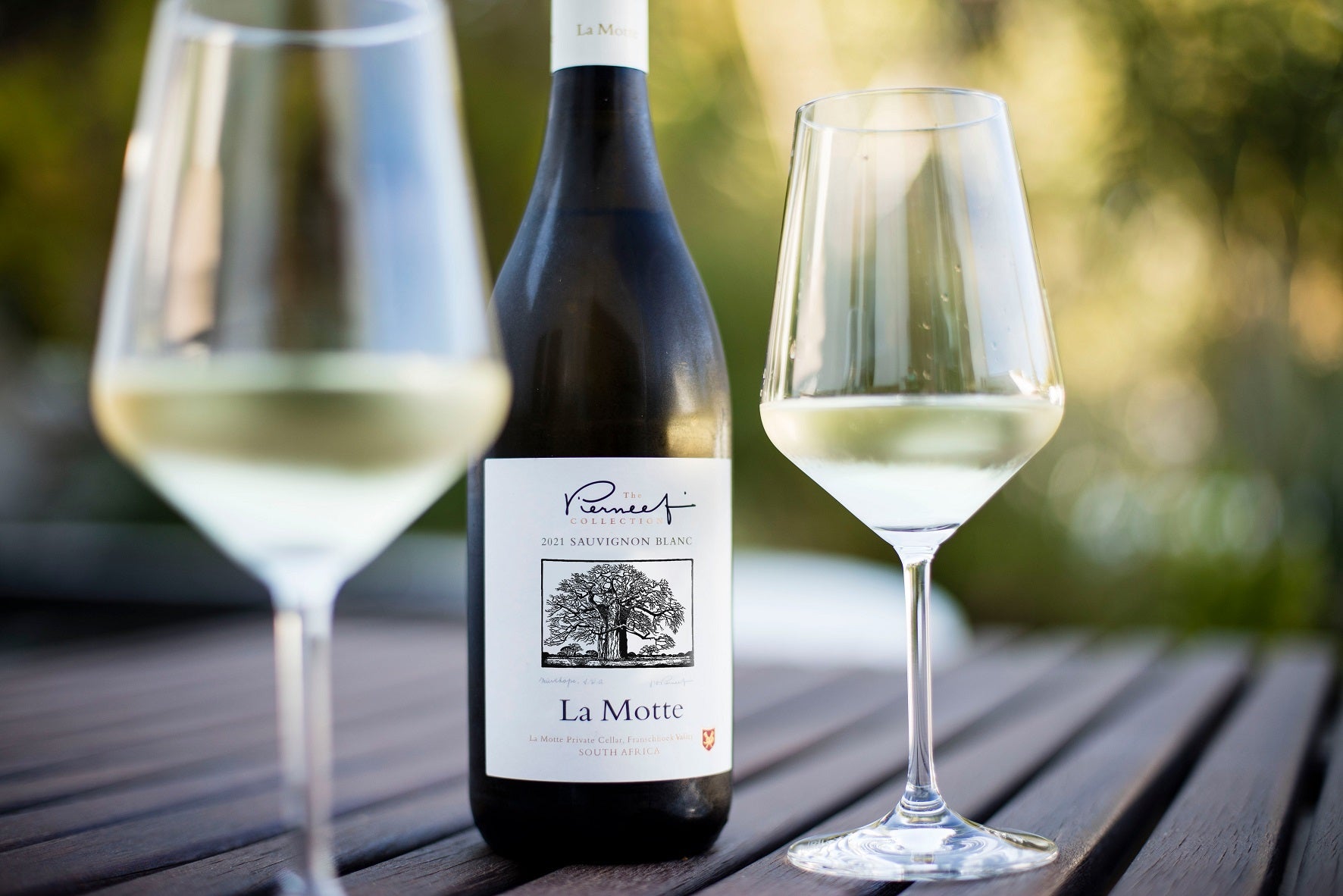 La Motte's recently released 2021 Pierneef Sauvignon Blanc with the characteristic Pierneef artwork and the iconic Baobab linocut on its front label combines an appreciation of the arts with a celebration of the art of winemaking.
Sauvignon Blanc makes up 85% of the blend with 35% of these grapes from Napier and 65% from Elim – South Africa's most southerly vineyards. The 15% Semillon that completes the blend is also from Elim, affirming the wine's cool and elegant Cape South Coast character.
Each vineyard grows in its own macro climate. Most soils have a shale origin and with the cool Cape South Coast conditions, low fertility and yields are maintained. Growing conditions were favourable with an adequately cold winter and mild summer. The harvest was later than usual, with lower yields, but exceptional quality.
The wine was allowed 16 hours of skin contact with fermentation at approximately 14 degrees Celsius. It spent another 5 months on the fine lees before being blended and bottled in September 2021. 2500 x 6 were released.
Staying true to the elegance of previous vintages, the 2021 vintage is an intricate wine with a lingering minerality. Enjoy thiol-driven flavours of expressive citrus complemented by green pepper and Cape gooseberry. Previous vintages have confirmed Pierneef Sauvignon Blanc's exceptional maturation and Cellarmaster Edmund Terblanche is confident that although the 2021 Pierneef Sauvignon Blanc is already a delightful glass, it will continue to develop and bring drinking pleasure for a few years to come.
With its sophisticated mineral finish, this latest Pierneef Sauvignon Blanc harmonises beautifully with seafood as well as the spicy notes of Chinese and Thai dishes. An elegant choice as an aperitif, this Sauvignon Blanc also works well with the freshness of salads and the acidity of tomatoes, especially when semi-dried.
Try the 2021 Pierneef Sauvignon Blanc with our recipe for Hake fish cakes with Pernod velouté and a herb salad.