---
---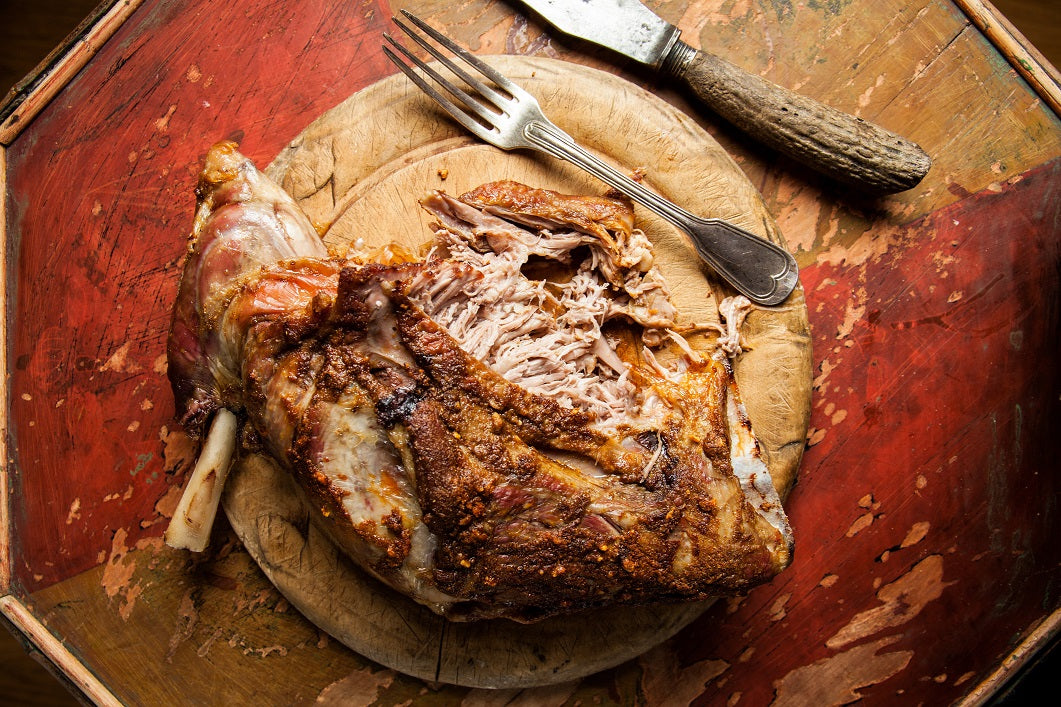 "In a meat-eating country like South Africa, we need Cabernet Sauvignon. It is exceptional with red meat, especially lamb, and works beautifully with thyme and rosemary, herbs we often add to meat dishes", says La Motte Cellarmaster Edmund Terblanche. 
Try our recipe for a braised shoulder of lamb and open a bottle of the 2017 La Motte Cabernet Sauvignon. Buy online here!
Shoulder of Lamb
Serves 4
Ingredients for lamb rub
1.2 kg lamb shoulder
40 ml coarse salt
2 tblsp coriander seeds
Zest of 2 lemons
3 sprigs of rosemary (picked from the stem).
Method
Blitz together salt, coriander seeds, lemon zest and rosemary and use as a rub for the shoulder of lamb.
Leave  the rub on the meat for 20-30 minutes, rinse, pat dry with a paper towel and leave to rest. 
Ingredients
2 carrots (peeled and sliced)
2 celery sticks (sliced and washed thoroughly)  
1 onion (peeled and chopped)
4 cloves of garlic
½ cup sundried tomatoes
1 tin of whole peeled tomatoes (finely chopped)
2 bay leaves
1 cup Port-style wine
1 bottle red wine
1 double espresso
1 tblsp coriander seeds
3-4 cloves
6-8 whole black pepper corns
Handful of fresh rosemary
Rind of 4 lemons
50 ml balsamic vinegar
1 liter lamb stock  
Method
Preheat the oven to 220 ˚C.
Seal the lamb shoulder in a hot pan with a tablespoon each of butter and olive oil. Remove the lamb and place in a deep oven-proof dish.
Add all your chopped vegetables to the pan and turn down the hear to medium. Cook vegetables until they turn golden brown.
Add  wine, espresso, sundried tomatoes, chopped tomato and Port-style wine. Reduce until a ¼ of the way
Add  stock, balsamic vinegar and herbs.
Pour the flavoursome content of the pan over the lamb shoulder in the oven-proof dish.
Cover the dish with a tight fitting lid or 2-3 layers of heavy duty foil and place in the oven.
Turn down temperature to 180 ˚C.
Roast for 3 hours.
Remove foil, turn up heat to 220˚C and roast for another 20 to 30 minutes.
This should ensure that your lamb is tender, falling off the bone.
Once the lamb in cooked, remove from the cooking liquid.
Pass the liquid through a strainer and reduce until halved.
Now add a knob or two of butter to help the sauce thicken up.
Just before serving, add a squeeze of lemon juice and some lemon zest.