---
---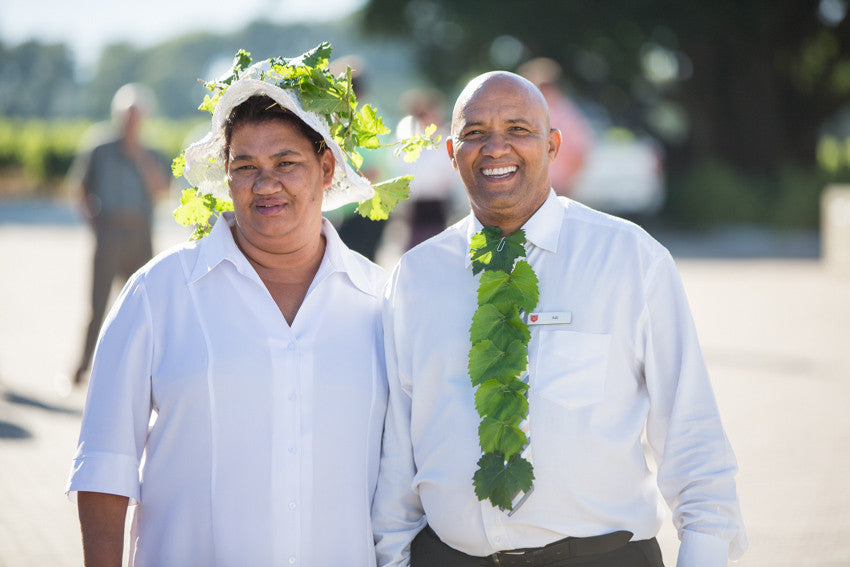 The harvest at LaMotte has started and as per our annual tradition we came together for a Blessing of the Harvest, just as the first grapes arrived in the cellar.
We also invite our visitors to celebrate this special time of the year with us with a tour, talk and taste of the harvest.
Beautiful and healthy Sauvignon Blanc grapes
CEO, Hein Koegelenberg and Cellarmaster, Edmund Terblanche
Bringing some elegance to the cellar
Beautiful young ladies toasting the harvest
Blue skies and beautiful bubbly
Harvest time is not harvest time without traditional mosbolletjies!
Veronica Africa and Adi Mouton in harvest-inspired fashion
Early morning harvest