---
---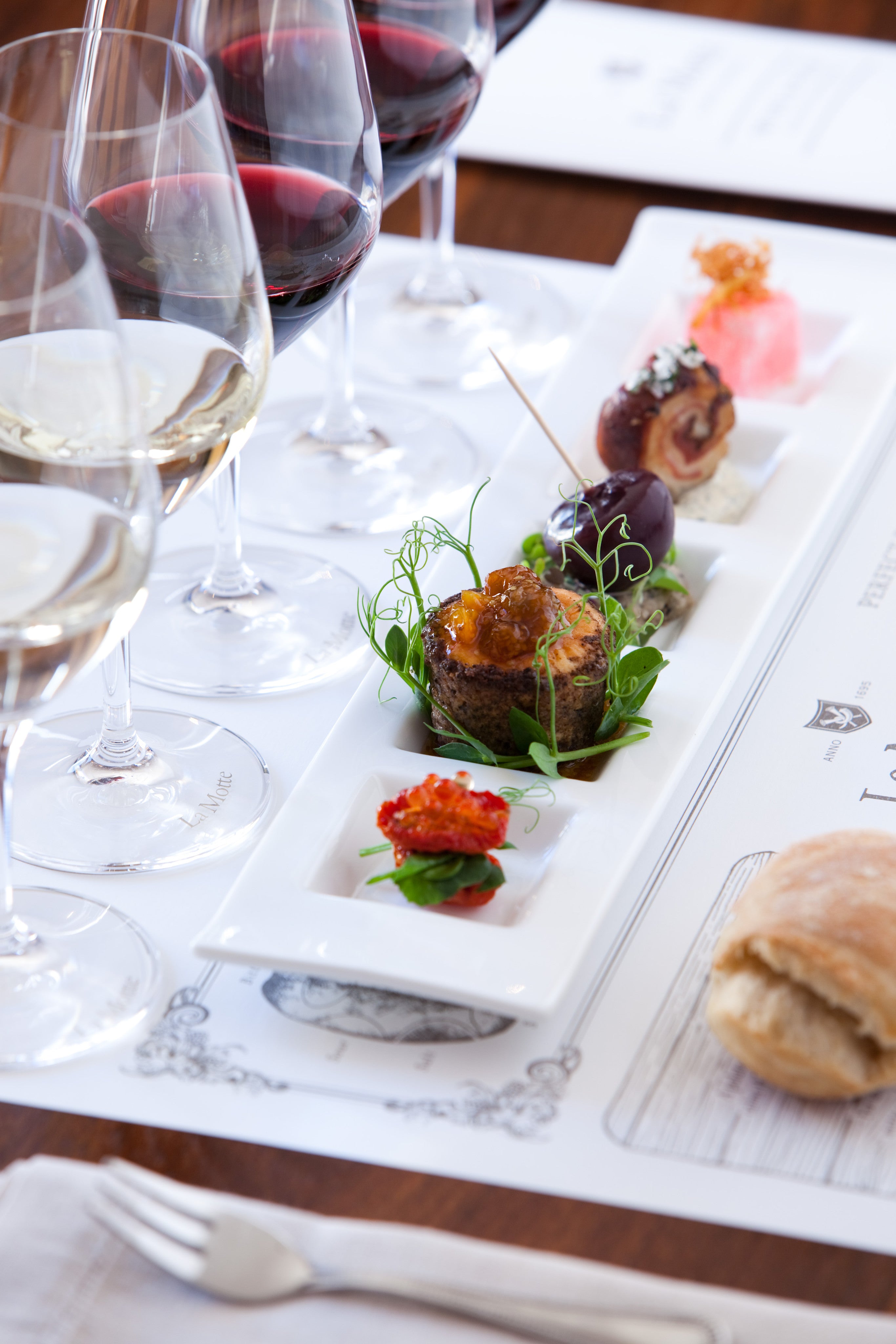 We are pleased to announce that La Motte Wine Estate has been acknowledged by the Drinks International Wine Tourism Awards 2013 for Best Food and Wine Matching Experience.
"Shortly on the heels of being named South Africa's 2013 Best of Wine Tourism Winner for two consecutive years by the Great Wine Capitals of the World, we are thrilled to be recognised by Drinks International and humbled to be in the company of famous wineries such as Australia's Jacob's Creek and Spain's Bodegas Torres", says La Motte CEO Hein Koegelenberg.
According to Drinks International: "The award for Best Food & Wine Matching Experience was won by La Motte Wine Estate in South Africa, a testament to the winery's experimental style, expertise in multi-occasion food and wine tasting and well-trained staff."
La Motte and its Pierneef à La Motte restaurant offers a comprehensive Food and Wine Experience introduced to guests in an array of experiences from which there is no mistaking the passion for sharing food and wine culture in a manner that both entertains and educates.
La Motte's Food and Wine Matching Experience includes:
A Food and Wine Tasting experience redefined by the estate chef, cellarmaster and food and wine matching expert, Katinka van Niekerk. Presented by a well-informed wine-ambassador, the tasting guides visitors through a selection of sample-sized portions of restaurant cuisine paired with La Motte wines. Representing everyday flavours and tastes, guests are steered to more reliable future food and wine selections, with reference to weight and intensity, as well as the influence of the primary taste sensations.
A Chef's Table in the restaurant encourages guest to work with the chef in developing food and wine combinations for an intimate and exclusive food and wine pairing experience.
Pierneef à La Motte Restaurant offers estate wines per glass and at cellar door prices to encourage visitors to explore wine and food combinations more extensively.
Pierneef à La Motte Restaurant offers Cape Winelands Cuisine – the traditional food of the Winelands represented as gourmet meals with wine suggestions.
Each menu item in the restaurant offers a wine recommendation.
A cookbook, Cape Winelands Cuisine published at the end of 2011, shares the history of the traditional food of the Cape Winelands as well as recipes adjusted for the modern day palate and kitchen.
A choice of Wine Tastings include: La Motte Collection (5 wines), Pierneef Collection (3 wines), all La Motte wines (8 wines) or a comparative Shiraz tasting of various vintages. Each wine tasting is complemented by freshly baked bread rolls from flour milled in a historic water mill on the estate, as well as an amuse bouche offering from the farm kitchen.
A Winelands Tea served in the restaurant or garden, offers a choice of sweet or sparkling wine with a selection of international teas and beautiful confectionery.
Well-matched wine and canapés are served at the monthly classical music concerts presented in the historic cellar on the estate and also at a series of talks on history, culture and art as per the events calendar.
For details and more information, please also read our article on #Thingstodo.
#foodwinetasting
#Thingstodo
@lamottewine
@pierneeflamotte