---
---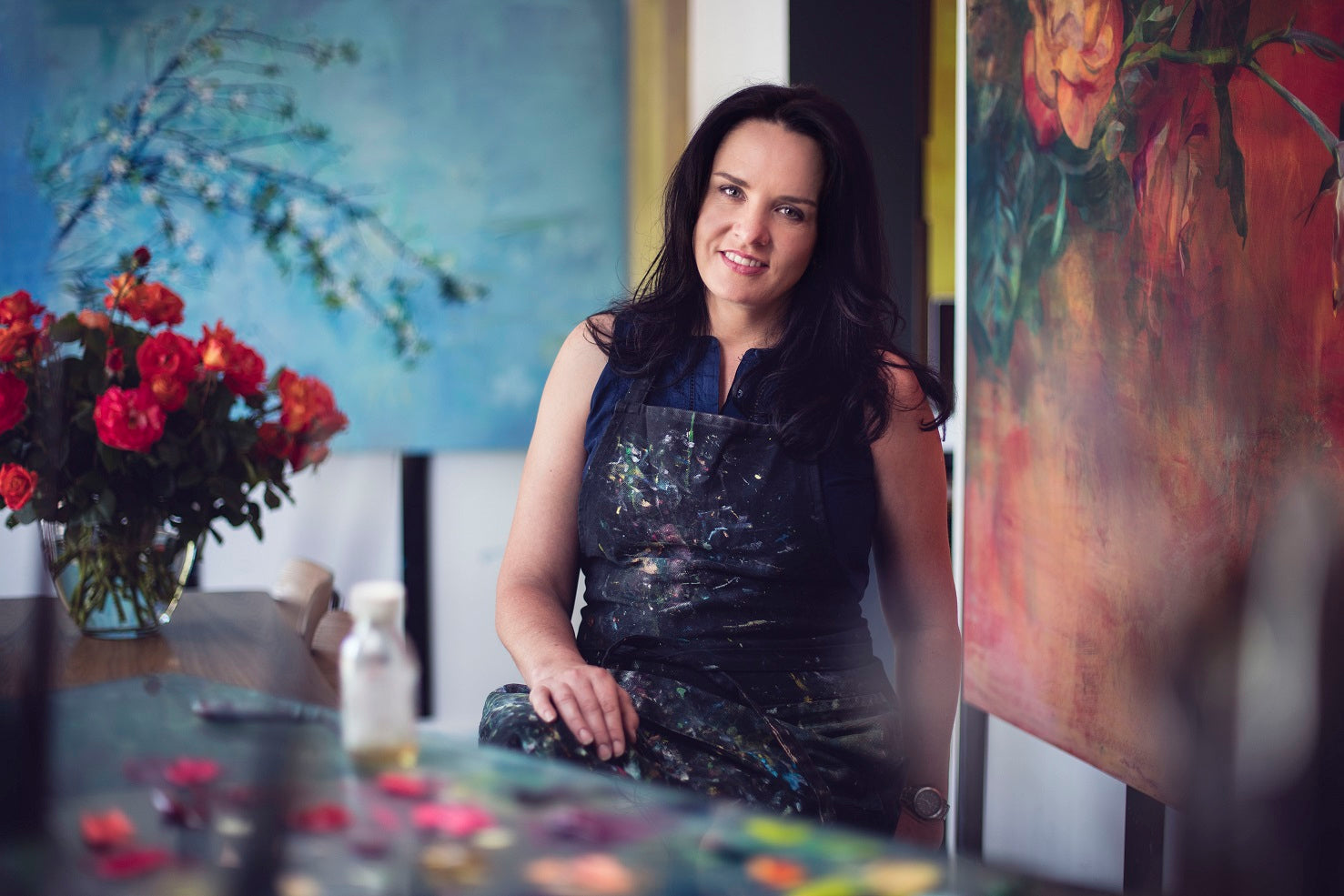 Renowned for combining wine, cuisine, the arts and the beauty of the natural landscape in an internationally acclaimed experience for guests to its Franschhoek address, Fleurs de La Motte once again confirms La Motte Wine Estate's flair with the finer things in life.
This new exhibition in the La Motte Museum is a celebration of the floral splendour of the estate, combining the indigenous beauty of fynbos against the slopes of the Wemmershoek mountains, photographic Provence-like lavender fields, disas, the estate's classic rose garden and of course the coral abundance of the Hanneli Rupert roses welcoming visitors to the estate.
The exhibition features vibrant and detailed paintings of the fynbos and flora on La Motte by Paula van Coller-Louw and a life-sized sculpture, The Blushing Bride, to be completed over a five-month period in the La Motte Museum, by Toby Megaw.
Stellenbosch-based Van Coller-Louw, acclaimed for her intriguing blossoms and symbolic commentary of plant life through four solo and 50 group exhibitions over the last 17 years, explores a new and developed perspective with her work for Fleurs de La Motte. "We are awed by its rugged beauty but have attempted, through our gardens, to tame it to our wills. Sometimes this contrast between wild, raw nature and the humanly-moulded forms of the cultivated and planned garden can bring a fresh perspective to how we view plant life."
It is this emotion of colour, symbolic value and captivating detail of the tiniest and most delicate parts of the flowers such as La Motte's Serruria Florida (Blushing Bride), Erica's, Pincushion, Proteas, Hanneli Rupert roses and Disas, layered on canvas that intrigues the viewer.
As an interactive and educational addition to the exhibition, Toby Megaw will be sculpting a life-sized version of The Blushing Bride in the La Motte Museum. The sculpture will be casted in bronze and introduced to the La Motte gardens in the second half of the year.  Megaw was also the commissioned artist of the 4 m tall Wine Bearer sculpture welcoming visitors to La Motte and says, "I am interested in exploring the beauty of how our humanity expresses itself through form, stance and subtle gesture. On another level, I am interested in exploring how shapes, volume and mass relate to each other and how lines flow through a piece."
In combining the artistic interpretations of two established artists, La Motte not only brings a beautiful and unique art offering to the Franschhoek Valley, but again emphasis the importance of a sustainable relationship between mankind and nature – a passion that is clear from the brand's commitment to the highest conservation and biodiversity standards and WWF Conservation Champion status.
Fleurs de La Motte opens in the La Motte Museum on 1 February 2018 and will be on exhibition until 17 June. The museum is open from Tuesday to Sunday, 09:00 to 17:00 and entrance is complimentary.
Those interested in the artistic process can join the Fleurs de La Motte Experience on Tuesday mornings. The experience consists of a guided tour of the exhibition and alternating on a weekly basis, a sculpting demonstration by Toby Megaw or a walk-about with artist Paula van Coller-Louw or Museum Curator, Eliz-Marié Schoonbee. The experience concludes with tea in the Pierneef à La Motte gardens.
The Fleurs de La Motte Experience takes place on Tuesday mornings at 10:00 and costs R150 per person. Reservations are essential and can be made online at la-motte.com or T +27 (0) 21 876 8850, E museum@la-motte.co.za
Dates for Fleurs de La Motte Experience:
Walk-about with artist Paula van Coller-Louw: 13 & 27 March, 10 & 24 April, 8 & 22 May, 5 June.
Sculpting demos with sculptor Toby Megaw: 6 & 20 March, 3 & 17 April, 1, 15 & 29 May, 12 June.