---
---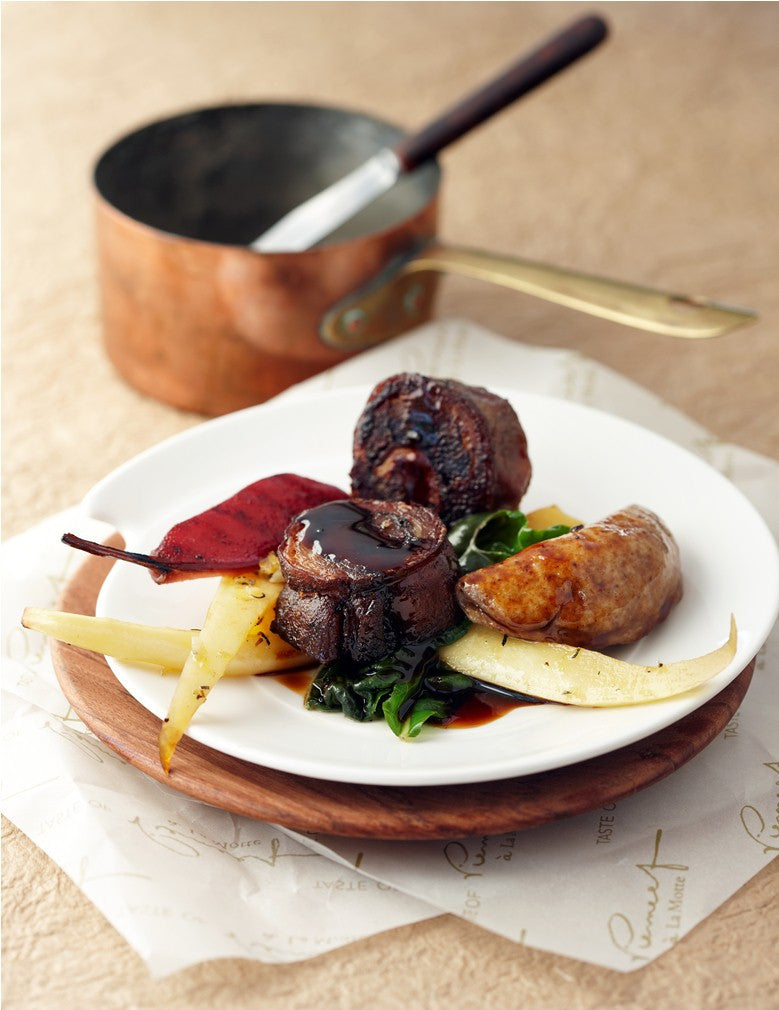 Over the next week we will share a few recipes for sauces traditionally made in the Cape Winelands. From a sour sauce for slaphakskeentjies to a sauce for Crayfish and an interesting anchovy and caper sauce to serve with pickled ox tongue. This week, we share a meat sauce made with almonds and ginger. With both ingredients being praised for their health properties and being popular in modern-day recipes, this recipe shows how relevant historic recipes can still be in today's kitchen.
Meat Sauce with Almonds and Ginger
Page 141 of our Cape Winelands Cuisine cookbook.
During the seventeenth and eighteenth centuries, nuts were used extensively in the preparation of meat and baked products. This recipe is a typical example of a sauce that dates from that period. The sauce was thickened with finely ground almonds and a pinch of sugar was usually added as seasoning. Serve with poultry or venison.
Recipe
Makes 500 ml
Ingredients
4 cups (1 litre) veal or beef stock
1 tsp (5 ml) sugar
Pinch of saffron
2 tsp (10 ml) minced fresh root ginger
½ cup (125 ml) toasted flaked almonds, chopped
Pinch of grated nutmeg
¼ tsp (1 ml) lemon zest
2 egg yolks
1 tsp (5 ml) lemon juice, plus additional for seasoning
Salt and freshly ground black pepper
½ tsp (2.5 ml) finely chopped fresh parsley
Method
Place the stock, sugar, saffron, ginger, almonds, nutmeg and lemon zest in a saucepan, bring to the boil and reduce by half. Let it cool slightly (to prevent the egg yolks from curdling when the stock is added).
Place the egg yolks and lemon juice in a bowl, beat together, and then add 3 Tbsp (45 ml) of the hot stock. Beat until thickened, and then add this mixture to the remaining stock, beating continuously.
Cook over low heat until thick and season to taste with salt, pepper and lemon juice – do not let it come to the boil after you've added the egg. Stir in the parsley and serve immediately.